SRM Institute of Science and Technology, Chennai: A Brand to Reckon with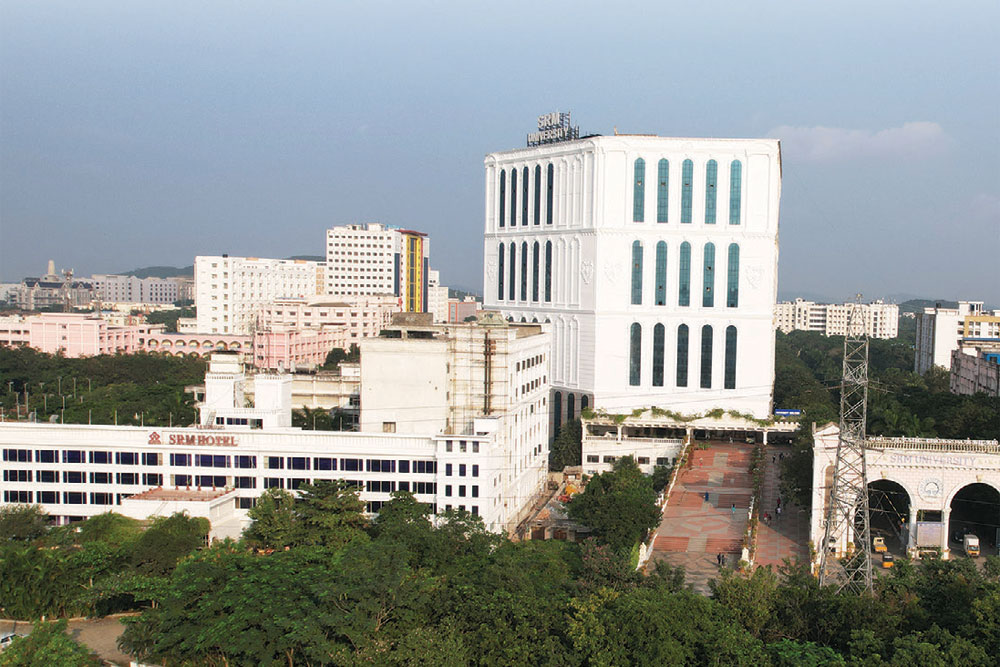 SRM Institute of Science and Technology is one of the top ranking universities in India with over 52,000 full time students and more than 3200 faculty across all the campuses – Kattankulathur, Ramapuram, Vadapalani Campus – all in and around Chennai, Tiruchirappalli (in TN), Modinagar (in UP) & Sonepat (in Haryana) – both of which are located near Delhi NCR, Amaravati (in AP), Gangtok (in Sikkim) – offering a wide range of undergraduate, postgraduate and doctoral programs in six Faculties – Engineering & Technology, Management, Medicine & Health sciences, Science & Humanities, Law and Agricultural Sciences. In addition, SRMIST encourages its faculty, staff and students to dedicate themselves to serve the local community. Emerge as a World – Class University in creating and disseminating knowledge and providing students a unique learning experience in Science, Technology, Medicine, Management and other areas of Scholarship that will best serve the world and for the betterment of mankind".The University positions itself as a leading academic institution with a global influence and also committed to be a leading player in the academic world through excellence in teaching and research, while placing utmost value on the freedom to conduct academic activities and subject to the highest standards of academic integrity.
There's never a dull moment on campus, as the activities on offer are as diverse and varied too – from entertainment to extra-curricular or even religious pursuits. There are several activities to keep students busy, in their various areas of interest. It's a stimulating environment for living and learning, with cultural activities, sports, fine arts and entrepreneurship, encouraging students to venture beyond the realms of academics. SRM Institute of Science and Technology, (formerly SRM University) has been recently accredited with the highest grade A++ (3.55/4.0) by NAAC (National Assessment and Accreditation Council), it is another feather on SRMIST's cap as it prides over being awarded the highest ranking given to institutions.
Ramaiah University of Applied Sciences, Bangalore: Transforming Lives Through Education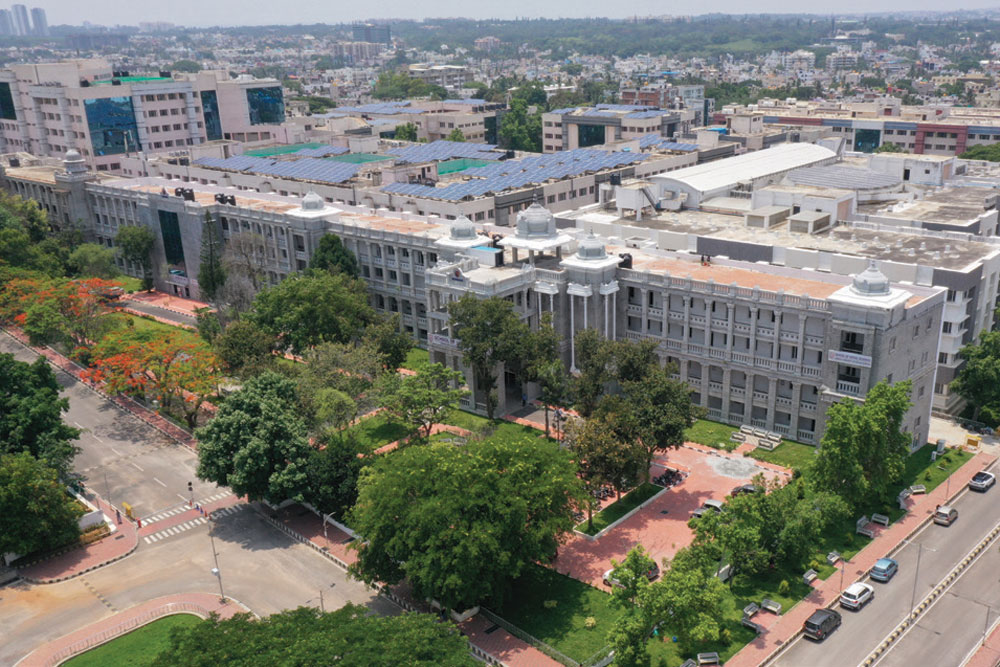 Ramaiah University of Applied Sciences, Bangalore (RUAS), we believe better education makes a better nation. With a rich legacy of nurturing talent in the field of education, we adopt a student-centric approach that's geared to meet future challenges. No wonder that every single student of RUAS can transform lives.
Our curriculum reflects a changing society. It is rooted firmly in the present and unflinchingly faces the future. It focuses on what is and the immense possibilities of what can be. Because at RUAS, we don't just create competent graduates. We create the thinkers, makers, and doers of a better world. RUAS mainly focuses on Applied Learning in World Class Facilities, Outcome and Project-based Learning and Training, Effective Collaboration with several Universities abroad for understanding Joint projects and Exchange Programs.
Reforming careers in…. Arts and Design, Dental Sciences, Engineering & Technology, Hospitality Management & Catering Technology, Law, Life & Allied Health Sciences, Mathematical & Physical Sciences, Management & Commerce, Medical, Nursing Education & Research, Physiotherapy, Social Sciences, Pharmacy, and Ph.D Programmes also.
Ramaiah Group of Institutions with a legacy of over 62 years has nurtured talent in the field of Education and Healthcare. Ramaiah University of Applied Sciences (RUAS) was established in 2013. RUAS is built on the expertise in academia and the intellectual capacity of offering quality higher education. For more Admissions information please contact 801 000 4444, or visit our visit our website www.msruas.ac.in.
Galgotias University, Greater Noida: Trust Often Shines Brightest In Private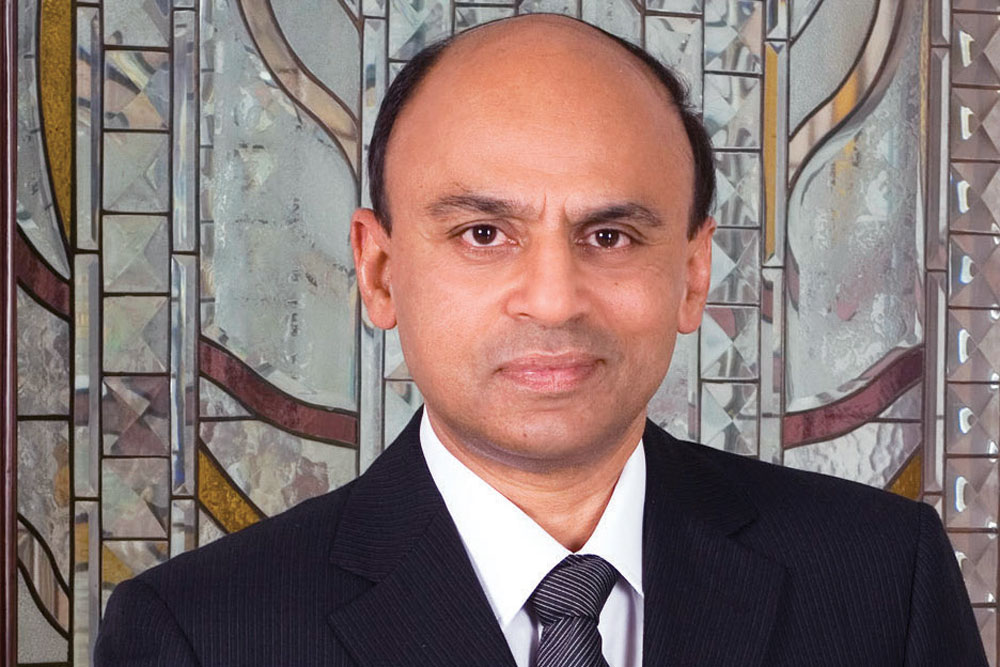 Galgotias University is emerging as the most preferred institution of choice for students of calibre pursuing higher studies. The University is constantly endeavour to offer world-class educational facilities and practices, and this has ensured that Galgotias University is the favoured recruitment destination for blue-chip corporates. Over the years, it has been their deep and rich value system that has made Galgotias University synonymous with quality education.
In the new-age economy, higher education has to gear up many notches over to embrace transformative skills and pass them on to the next generation of workers. This is where the government's vision to make higher education accessible and affordable to all is commendable.
Quality education, however, remains a serious issue as only a handful of universities are riding the wave to achieve global recognition. Simply put, most centres of knowledge countrywide are not yet industry-ready, either in terms of resources or faculty members. It is a major stumbling block for students who aspire to make an impact in the job market. Nevertheless, a few private universities continued their march to bring world-class education to the doorstep of their students to align them with real-time situations and create job worthiness in a fast-changing environment.
Galgotias University has been recognized as a leading academic institution by achieving the highest benchmark in academic excellence with NAAC A+ accreditation in the first cycle. This remarkable achievement places Galgotias as the only private university in Uttar Pradesh with a NAAC score of 3.37 out of 4, awarded by the National Assessment and Accreditation Council (NAAC), and the highest graded autonomous institute of the UGC, Ministry of Education, Govt. of India. The university began operations in the 2011-2012 academic session. Since then, it has grown to have more than 15,000 students.
Galgotias University aims to become an internationally recognized institution that excels in multidisciplinary and interdisciplinary education, research, and innovation, producing graduates who are globally competitive and poised to become leaders in their fields. Graduates will possess deep knowledge in their chosen fields, strong problem-solving skills, an understanding of the societal context of their profession, effective teamwork abilities, excellent communication skills, and a commitment to lifelong learning.
Galgotias University's unwavering commitment to prioritizing students is a core reason for its consistent top rankings among Indian universities. By maintaining a low student-to-faculty ratio, Galgotias University ensures that every student receives ample individual attention and personalized mentoring opportunities.
At Galgotias University, students receive a world-class education that prepares them for success in their chosen careers. With state-of-the-art facilities, cutting-edge technology, and a wide range of programs and courses, Galgotias University is dedicated to producing graduates who are both academically strong and well-rounded individuals capable of making meaningful contributions to society.
Sanskriti University, Mathura: Excellence In Life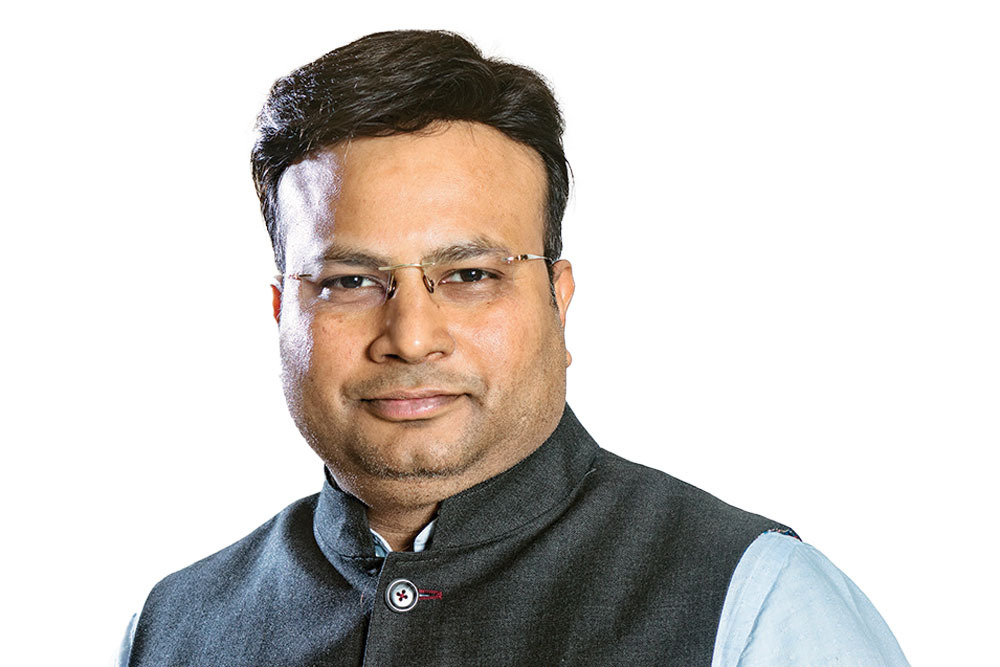 Sanskriti University, set up in a serene environment with state of the art infrastructure, is delivering 360-degree holistic development of students. Sanskriti's intellectual capital comprises highly qualified and experienced faculty drawn from Industry as well as from Academia. A Curriculum tailored to the needs of the industry, coupled with the use of industry-leading pedagogies enables the students to transform themselves into job-ready resources.
Spread over an expansive area of more than 75 plus acres on NH-2 Chhata, Mathura, Sanskriti University is just 57 km from Delhi NCR. The state-of-the-art infrastructure and architectural excellence help the University make a strong impression. The University has been established with an idea of bringing "Excellence in Life" to the students. Amidst the plethora of universities in Uttar Pradesh, Sanskriti University has made a mark of its own.
At Sanskriti University, we are very strict about the selection of faculty members, thus ensuring that only the best teachers who are highly qualified, passionate, and dedicated are hired. The 400 plus faculty members bring with them a perfect amalgamation of competence, experience, and expertise to make sure that students get to the pinnacle of success. Admission of students is done on the basis of merit. Admission tests are conducted and students are enrolled in various programmes based on their merit and performance in these tests and/or interview, wherever applicable. Sanskriti University aims to generate an environment that fosters technology incubation and leads to effective R&D.
In short, the University is grooming the students of every programme in accordance with contemporary international requirements for attaining expected level of 'employability'. Research and Development (R&D) is an essential requirement of higher education. The University has taken right steps in this direction by creating facilities for conducting research in different fields and also encouraging the students and faculty members to undertake research.
Prestige Education Foundation, Indore: Unlock Your Potential At Prestige University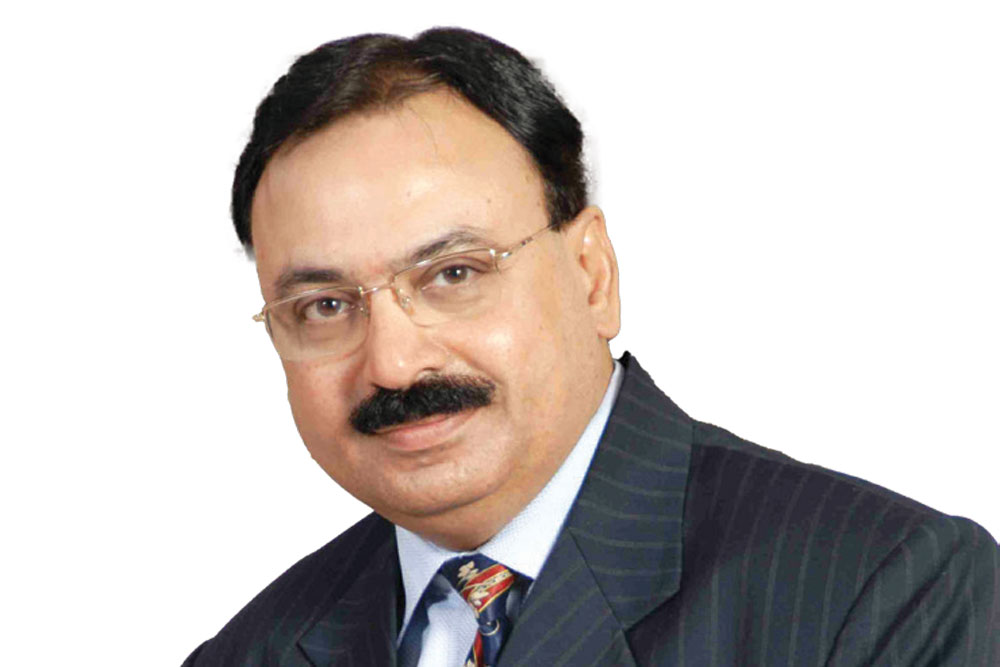 Prestige University Indore, an institution committed to providing exceptional academic programs, empowering students to reach their full potential, and fostering a vibrant community of learners. With a rich legacy of excellence and a forward-looking approach, Prestige University Indore is the gateway to a world of opportunities. It is a leading institution renowned for its dedication to academic excellence, holistic development, and industry-oriented education. Established with a vision to transform lives through quality education, the university offers a wide range of undergraduate, postgraduate, and doctoral programs across various disciplines.
At Prestige University Indore, we believe that great education starts with great faculty. Our esteemed faculty members are accomplished experts in their respective fields, who bring a wealth of knowledge and industry experience to the classroom. They are committed to nurturing and mentoring students, providing personalized attention, and fostering an environment that encourages curiosity and critical thinking.
To complement our exceptional faculty, Prestige University Indore boasts state-of-the-art facilities and world class infrastructure. From well-equipped laboratories and modern classrooms to a comprehensive library and advanced research centers, our campus provides a conducive environment for immersive learning and exploration.
Prestige University Indore understands the importance of bridging the gap between academia and industry. To ensure that our students are industry-ready, we have established strong ties with leading organizations across various sectors. Through internships, industry visits, and collaborative research projects, our students gain practical insights and realworld experience, enabling them to excel in their chosen careers from day one.
Make a wise investment in your future by choosing Prestige University Indore as your educational partner. Our commitment to excellence, world-class faculty, industry integration, experiential learning, and vibrant campus life ensures that you receive a comprehensive education that prepares you for a successful and fulfilling career. Join us at Prestige University Indore and unlock your potential today!
SRM University Delhi-NCR: Redefining Educational Excellence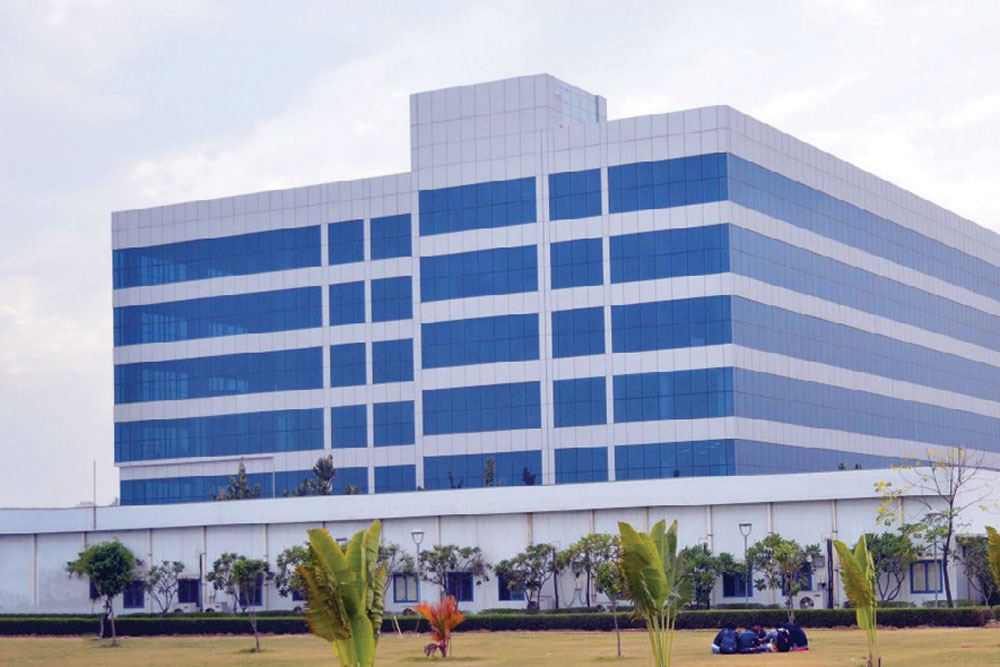 SRM University Delhi-NCR, popularly known as SRMUH, is not just an educational institution; it is a gateway to a world of endless possibilities and boundless achievements. Situated in the vibrant city of Sonepat, Haryana, SRMUH stands out as a leading educational institution in the region. With its commitment to excellence and focus on holistic development, SRMUH is a preferred choice for students:
Excellence Centers- Your Path Towards Success: SRM University Haryana takes pride in its array of distinguished Centers of Excellence, including the SRM Siemens Center of Excellence, SRM Bosch Center of Excellence, XebiaCenter of Excellence, and IBM Center of Excellence. These centers serve as transformative platforms for students, providing industry-aligned training, research opportunities, and hands-on experiences in areas such as automation, digitalization, IoT solutions, DevOps, Agile methodologies, digital transformation, and IBM technologies.
Major Programs That Shapes The Futures: SRMUH offers a diverse range of more than 70 programs across various disciplines. The programs are designed in consultation with industry experts, ensuring that students acquire the necessary knowledge to excel in their chosen fields. Whether it's computer science and engineering, biomedical engineering, civil engineering, electrical and electronics engineering, electronics and communication engineering, mechanical engineering, finance and commerce, hotel management, law, management studies, agriculture, biotechnology and biochemistry, chemistry, computer sciences, environmental sciences, food technology, foreign languages, humanities and social sciences, mathematics, or microbiology, SRMUH provides comprehensive education that prepares students for successful careers.
Rankings That Redefines Brilliance: SRMUH has consistently achieved recognition and acclaim for its academic quality and infrastructure. It has been rated as an AAAA+ university in North India by Careers360, highlighting its commitment to excellence. SRMUH is also the first university in Haryana to have an academic affiliation with the Institution of Engineering and Technology (IET). The university takes pride in its 50+ international and industry collaborations, which further enhance the learning experience for students. With a sprawling campus spread over 47.89 acres and well-connected to North India, SRMUH offers a conducive environment for academic pursuits.
Transforming Potential Into Placement: The Training and Placement Cell at SRMUH plays a vital role in ensuring the best placement opportunities for students. The cell maintains constant contact with reputed firms and industrial establishments, organizing year-round activities such as soft skills training, expert lectures, internships, and industrial visits. SRMUH's strong industry connections and alumni network contribute to its high placement statistics. The placement process at SRMUH is student-friendly and transparent, providing equal opportunities for all deserving students to explore their potential and secure promising careers.
Kalinga Institute of Industrial Technology (KIIT)
The Kalinga Institute of Industrial Technology (KIIT) is not just a higher education institution offering quality technical and professional education and high-end infrastructure for research. It has kindled hope in countless young boys and girls coming from the margins of society, giving wings to their career aspirations. It has produced corporate leaders, well-known Olympians, anchored successful start-ups and richly contributed to the economic growth of Odisha. It began in the early 1990s with four programmes, 12 students and two teachers; today the University offers more than 400 programmes across disciplines and has over 30,000 admitted students including foreign students from 65 countries. The University comprises more than 3000 faculties and researchers. Its campus offers diversity in all its hues unlike any other campus in India. Buoyed by its academic achievement, strong industry-academia linkages and research accomplishments, the NAAC has accorded it A++ grade, placing it among the very few universities in India that enjoy such coveted status. The University has become a pivot for the economic growth in the region. The northern fringes of the city where KIIT is based, has developed into a veritable economic nerve centre of the city. Today, this side of the city is developing not only as an educational hub but as a promising IT centre as well. For the industry, KIIT has emerged as a sought-after destination for hiring the best minds. It has placed 1,10,000 alumni through on-campus placement. In 2022, over 750 companies visited our campus with 6010 job offers. The unique aspect of KIIT making it a sought-after destination for higher education is its curriculum and sustained focus on research and innovation. The curriculum design is flexible. KIIT offers an open credit system with multiple entries and exit system.
Reva University
Recognised as one of the Top 50 private universities in India, REVA University, with innovative pedagogy, exemplary infrastructure, and an industry-resilient curriculum that is designed for the future job market, strives to benchmark new milestones in modern education. In less than two decades, the University has grown from a small community of 150 students to a vast institution that is educating and empowering 15,000+ students on campus.
The University offers programmes in Engineering, Architecture, Science & Technology, Commerce, Management Studies, Law, Arts & Humanities, and Performing Arts. Courses are offered in Certificate/Diploma and Post Graduate Diploma too. REVA University facilitates research leading to a Doctoral Degree in all disciplines.
The programmes offered by REVA University are well-planned and designed based on methodical analysis and research with emphasis on knowledge assimilation, practical applications, hands-on training, global and industrial relevance, and their social significance. REVA University believes in preparing students through the Choice Based Credit System (CBCS) and Continuous Assessment and Grading Pattern (CAGP) of education.
The faculty is an active part of the academic dialogue. Teachers and instructors with illustrious academic experience are the architects of the meticulously designed curriculum and programme modules offered at REVA University. They come with industrial exposure and experience that often translates through their teaching, thus bridging the gap between industry and academia.
Vellore Institute Of Technology
VIT was established with the aim of providing quality higher education on par with international standards. The University is headed by its founder and Chancellor, Dr. G. Viswanathan, a former Parliamentarian and Minister in the Tamil Nadu Government, Mr.Sankar Viswanathan, Dr.Sekar Viswanathan and Mr. G.V. Selvam.VIT campus is spread across a vast area of 372 acres. The remarkable aspect of VIT is the state-of-the-art infrastructure provided for both students and faculty. Fully furnished and well-equipped labs decorate every building in the University. Moreover, the campus is fortified with ample features that support diverse events- Auditoriums, plush open spaces, outdoor stages and much more.
The smart classrooms are well designed to incorporate everything needed for a pleasant learning atmosphere. The wide spacious classrooms contain a white board and a projector that is used for teaching. As a result professors can switch to different modes of teaching as and when required so that the teaching isn't monotonous and the lectures are put across in the best way possible. This hi-tech equipment enables the faculty to conduct classes in a way that enable students to make use of every available resource at the click of a button. These classrooms are also often used for seminars and events from time to time. The university persistently seeks and adopts innovative methods to improve the quality of higher education on a consistent basis. The campus has a cosmopolitan atmosphere with students from all corners of the globe. Experienced and learned teachers are strongly encouraged to nurture the students. The global standards set at VIT in the field of teaching and research spur us on in our relentless pursuit of excellence. In fact, it has become a way of life for us. The highly motivated youngsters on the campus are a constant source of pride. Our Memoranda of Understanding with various international universities are our major strength. They provide for an exchange of students and faculty and encourage joint research projects for the mutual benefit of these universities. Many of our students, who pursue their research projects in foreign universities, bring high quality to their work and esteem to India and have done us proud.
Amrita Vishwa Vidyapeetham
Amrita Vishwa Vidyapeetham is a multi-disciplinary, research-intensive, private university, educating a vibrant student population of over 24,000 by 1700+ strong faculty. Accredited with the highest possible 'A++' grade by NAAC, Amrita offers more than 250 UG, PG, and Ph.D. programs in Engineering, Management, and Medical Sciences including Ayurveda, Life Sciences, Physical Sciences, Agriculture Sciences, Arts & Humanities, and Social & Behavioral Sciences.
In a short span of 18 years, we have established 180+ collaborations with Top 500 world-ranked universities as Amrita is emerging as one of the fastest-growing institutions of higher learning in India and also as the fifth best university in the National Institutional Ranking Framework (NIRF) Rankings 2022. Amrita School of Medicine, Kochi has been ranked 8th Best in Medicine in NIRF Rankings 2022.
With seven campuses at Amaravati, Amritapuri, Bengaluru, Chennai, Coimbatore, Kochi, and Mysuru and a new upcoming campus at NCR Delhi (Faridabad) and spread over 1200+ acres with 100 lacs square feet of built-up space, Amrita has become one of India's top-ranked private university. Attracted by its pristine beauty and the campus's emphasis on technical excellence, students are drawn from just around the corner as well as from far across the globe.
Eminent academicians and corporate professionals share their knowledge and experiences with the students and help them apply their theoretical knowledge to real-life projects. Academic counselors mentor the students, acting as their friend, philosopher and guide.
All Schools and Research Centers on campus are committed to generating, disseminating and preserving knowledge. The university is an exemplary institution that thrives on its commitment to the transformative power of value-based education, providing the impetus to develop the expansiveness to harmonize both scientific knowledge and spiritual understanding, so as to utilize knowledge for societal benefit and contribute to a prosperous and sustainable future for all.
ICFAI: Delivering Unmatched Value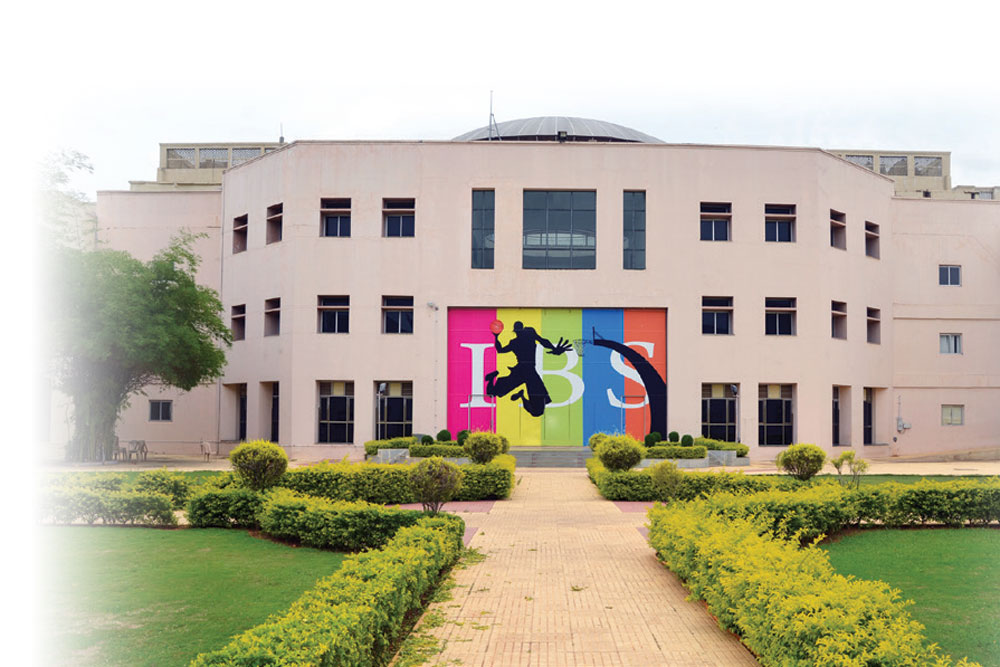 The ICFAI Foundation for Higher Education (IFHE) is a pioneer and trailblazer in promoting higher education in India. IFHE is a Deemed-to-be University established under section 3 of the UGC Act, 1956. The University is accredited by NAAC with an A++ grade. The University is a member of the Association of Indian Universities (AIU) and the Association of Commonwealth Universities (ACU).
The University offers an industry-focused curriculum enriched with employment skills and value-based education. The University is also known for its case-based learning, in-house case development and state-of-the-art infrastructure. The University has 5 constituents offering UG, PG and Doctoral programs in Management, Engineering, Law, Architecture and Social Sciences.
– ICFAI Business School (IBS) – IcfaiTech
– ICFAI Law School
– ICFAI School of Architecture
– ICFAI School of Social Sciences.
The University has recently launched the ICFAI School of Social Sciences. The School intends to offer distinctive, high-value education programs at the undergraduate and postgraduate levels and promote high-quality research at the masters and doctoral degree levels. The School currently offers a 3-year BA Economics, 4-year BA Economics (Honors) and a 4-year BA Economics (Honors with Research), 2-year MA Economics and a doctoral research program leading to a Ph.D. and soon the school would include other disciplines like psychology, sociology and political science.
The academic infrastructure at IFHE comprises the best facilities to enhance the quality of the teaching and learning process. Lecture theatres and classrooms are designed to facilitate the case pedagogy. All classrooms are on a network and equipped with audio-visual tools to enhance the learning experience. Simulation software is also available to help students relate to the real-life dynamics of taking business decisions.
(A marketing initiative by Open Avenues)