ON MAY 18, A US COURT APPROVED THE extradition of the Canadian citizen of Pakistani ori­gin, Tahawwur Rana, to India where he is wanted for his role in the 2008 Mumbai terror attack. Rana was arrested in 2009 in the US and later convicted on three counts, including conspiracy to attack the Danish newspaper Jyllands-Posten's office in Denmark. He had been prematurely released from prison at the beginning of the Covid pandemic in 2020. A senior officer of the National Investigation Agency (NIA), who was among those sent to America to work on his extradition, told Open that the US authorities had released him as they wanted to decrease their burden of prisoners (as Covid became fierce). But then the Indian authorities requested his extradition after which he was rearrested. The legal process took time and ultimately, two years later, the approval has come. The extradition is still subject to the US Secretary of State's final decision though, the court has said.
"With his extradition, we are hoping to bring one of the key conspirators of the Mumbai attack to justice," said the NIA offi­cial. Rana's conviction became possible due to the testimony of his schoolmate, the terrorist David Coleman Headley, aka Daood Sayed Gilani, who did a recce of all the spots in Mumbai that the Lashkar terrorists targeted later, killing 166 people, many among them foreign nationals. The 10 terrorists stormed places like a busy train station and hotels and cafés, all of which were identified by Headley and their coordinates shared with Lashkar operatives. He is currently serving a 35-year sentence in the US, the reduced sentence a result of his cooperation with the US authorities in this case and in the past as well.
The story of how Rana and Headley met and then planned to wreak havoc not only in India but also across the Western world is boggling. Rana was born in Pakistan's Punjab, close to the coun­try's largest cattle market. He was about 14 when he met a boy of his age in Islamabad's Hasan Abdal military academy, Pakistan's equivalent of a Sainik School. The boy, Daood Sayed Gilani, looked like an angrez (Westerner) to him, Rana would tell his interro­gators later. There was a peculiarity about Daood; his two eyes were of different colour: blue and brown. At the academy, both of them lived in the same wing. Very quickly, they became friends, mostly because of Daood's outgoing nature and his penchant for outrageous speeches and practical jokes.
Daood had a rather interesting history. His father, Syed Saleem Gilani, had, at India's Partition, moved to Pakistan from Indian Punjab. He had gone to an Islamic school in Etawah in Uttar Pradesh. He was then with Radio Pakistan but had in the past served as a diplomat in America. It was at the Pakistani embassy in Washington DC in the late 1950s that Gilani met Alice Serrill Headley, who worked as a secretary there. The two fell in love and got married soon after. Daood was born on June 30, 1960.
The marriage, though, did not last long. The quintessential American girl found Pakistan very stifling. She divorced Gilani but stayed back in Pakistan, most likely because she wanted to be close to her boy whose custody had been given to Gilani. She mar­ried two other men in quick succession, but even these did not last. Just as Pakistan was changing and becoming more influenced by mullahs, thanks to its new president, Zia-ul-Haq, she moved back to the US. She settled in Philadelphia and started a bar which, out of sheer nostalgia for Pakistan, she called the Khyber Pass Pub.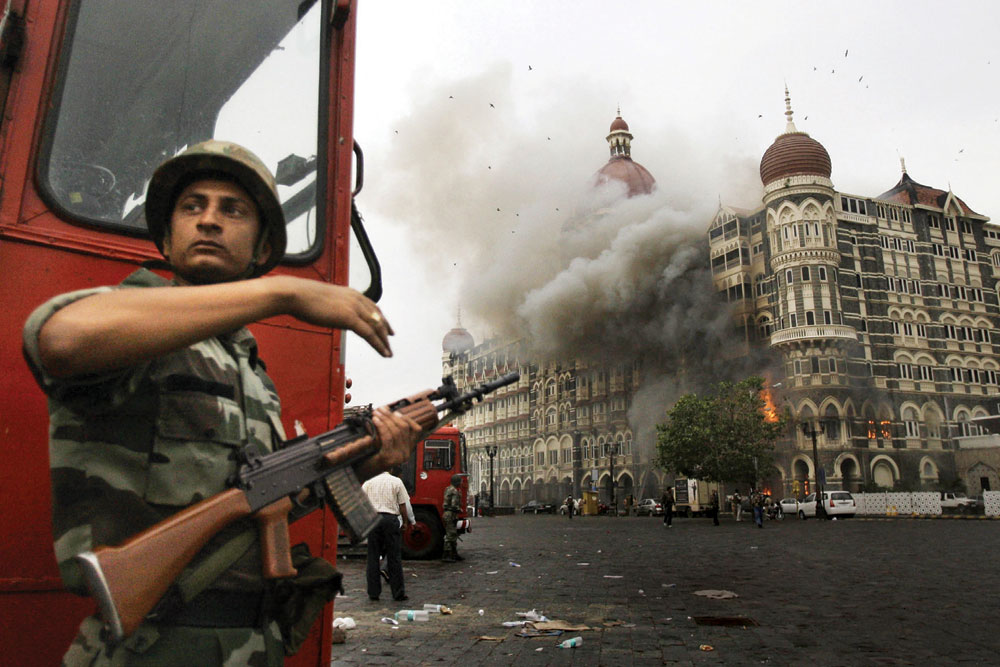 In the late 1970s, once she was in the US, Alice brought her son over. By this time Rana and Daood were so close that, sensing this, Alice offered to sponsor Rana as well. But his family did not agree, although a year or so later he did visit them in the US.
By the 1980s, Daood, now in his late twenties, had become a man hooked on alcohol and drugs. He had always been a failure due to his drug problem. Rana's career had turned out to be different from his friend's. He had become a doctor in Pakistan's army. As Rana served in the army, Daood became involved in drug smuggling. In 1988, he was arrested in Frankfurt in West Germany while moving a consignment of heroin. To save himself, he collaborated with the German and US federal authorities, helping them arrest some drug dealers. This would become a consistent feature of his life: putting his friends under the bus in order to save himself, something he would do with Rana as well once he got arrested later in 2009.
In 1988 though, Daood, after he had helped the German au­thorities catch drug dealers, was sent back to the US where he was arrested by the country's Drug Enforcement Administration (DEA). He had to serve time as well but it was considerably short, given that he had turned into a collaborator.
It is believed Daood was in prison when the first Gulf war erupt­ed as Iraq invaded Kuwait, leading to America's intervention. The world was about to change; the American academic Samuel P Huntington would propagate his Clash of Civilisations theory, ar­guing that future wars would be not between nations but cultures.
It was at this moment that the two most important people in Daood's life put him back on the path of Islam. Rana, as it emerged later, told him that he would have to mend his ways and go back to leading the life of a pious Muslim if he were to be friends with him. Daood's father also told him that his was no way to live a life. At this time, Daood took a break and began to live in New York where he started a video rental business.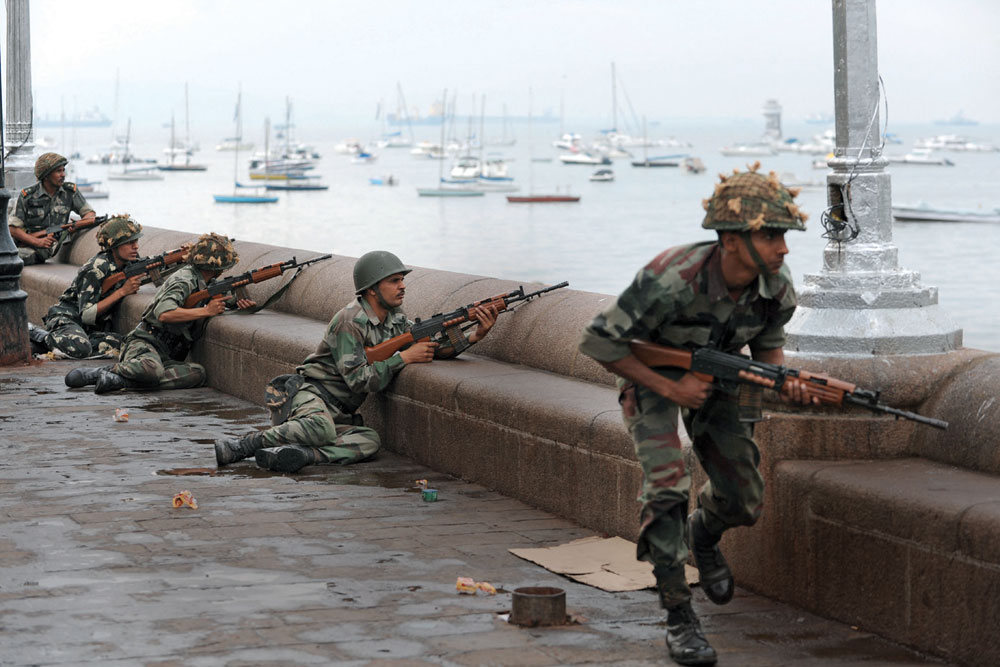 In 1999, as India and Pakistan fought a war in Kargil, Daood got married to a Pakistani woman called Shazia. It was his second marriage. By this time, India had faced the em­barrassment of releasing Masood Azhar and others in the IC-814 hijack case; Azhar had returned to Pakistan to a big welcome and had announced the launch of a new organisation, the Jaish-e- Mohammed. During a visit to Pakistan, Daood claimed later that he had come in touch with Lashkar by chance. Whatever the reason, Daood ended up meeting Hafiz Saeed, the Lashkar chief.
David, or Daood, told his interrogators that after he met Saeed, his whole outlook on Islam had changed. He went back home, re-read the Quran several times, and then decided that ji­had was the only way. By that time he had a son whom he named after Osama bin Laden.
Rana, meanwhile, had shifted to Canada. He had served in Saudi Arabia and at Siachen along the Indo-Pakistan border with the army and had apparently developed a medical condition induced by high altitude. His appeal for a transfer was not entertained, leading him to desert the army. But NIA officials believe it could have been a ruse by Pakistan's Inter-Services Intelligence (ISI)—that Rana's story of desertion had been cooked up to justify his presence in Canada from where he eventually shifted to the US.
Rana, who ran an immigration agency in Chicago, was promised that he would be able to return to Pakistan without facing charges for his desertion from the army if he helped David Headley. When Headley arrived in India, he pretended to be an immigration consultant for which Rana helped him open a branch of his office
In Chicago, Rana started a company of immigration services (First World Immigration Services) that soon had its offices in, apart from Chicago, New York, Toronto and other places. This, NIA officials believe, could not have been possible without the aid of an agency like ISI.
Meanwhile, Headley had formally become a Lashkar opera­tive. In his early forties now, he had joined Lashkar's training course at its headquarters in Muridke, just outside Lahore. There he completed several rounds of basic training and later, in 2002, ad­vanced training in Muzaffarabad in Pakistan-occupied Kashmir.
Inside the Lashkar headquarters, the man responsible for West­ern Muslim fighters like him was one Sajid Mir. Then in his late twenties, Mir's father had migrated from Indian Punjab and had retired from the Pakistani navy as their chaplain. Mir was revered by Lashkar fighters; he had motivated several Westerners, including a New Zealand national called Charles Wardle who then tried to join groups fighting in Afghanistan. Later, Wardle described Mir as "one of the most charismatic people I have met in my life."
Daood had no interest in Afghanistan; his eyes were set on Kashmir. But Mir felt he would be best suited for something else. In Lashkar's assessment, he possessed something that was a big asset: he had an American passport and could pass off as an Ameri­can. On their advice, Daood went to the US and officially changed his named from Daood Gilani to David Coleman Headley.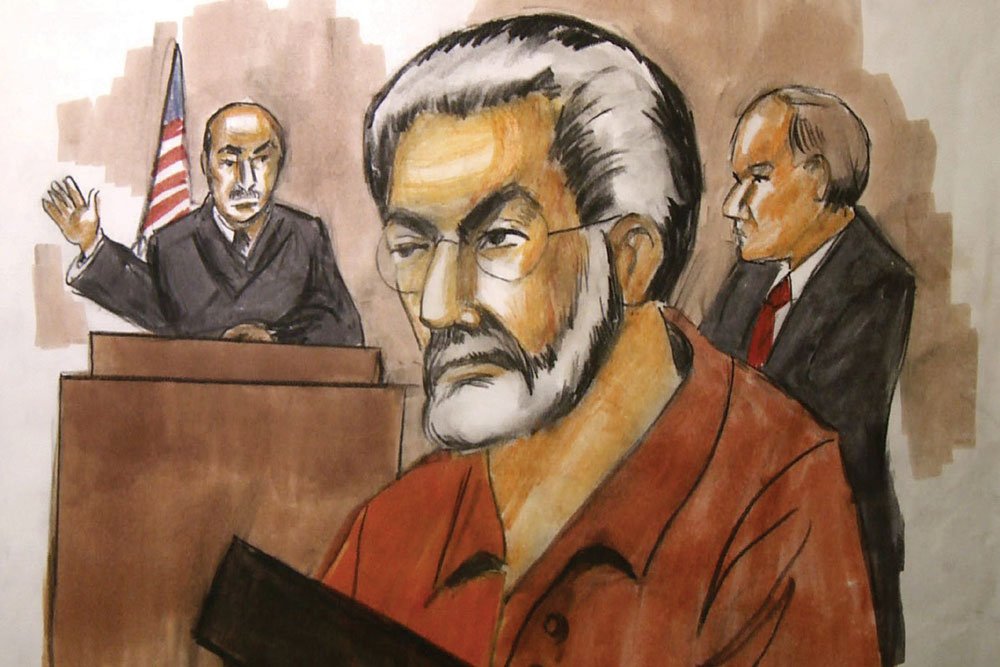 It was around that time that David also came in touch with ISI. "In his interrogation report, he has falsified the circumstances that led to his meeting ISI," said the NIA official. The story he gave to his interrogators is that he had gone to meet a contact in Peshawar whom Lashkar thought would help him with weapons to be used in India. NIA believes that he was misleading them here and that the meeting with ISI was facilitated by Lashkar itself. Regardless of that, his ISI handler turned out to be a man in his mid-thirties, identified as Major Iqbal. Headley described him as a fat man with a moustache and a deep voice. Here, he also met a man identified as Pasha. He was a retired major from the army's 6th Baloch who had refused to fight against the Taliban and had been relieved of his du­ties. There was also Abu Anas, who ran a safe house in Rawalpindi. He was one of the early jihadist fighters to have met bin Laden in the late 1980s. He came from Faisalabad and one of his brothers had died fighting the security forces in Kashmir. At one point, Lashkar had sent him to Thailand to set up a base but it had not been successful. To escape detection, he had plastic surgery performed on himself later. There was also Abu Dujana, a Lashkar commander whose two brothers had also died in Kashmir. And the other person he came in touch with was a Kashmiri, Muzammil Butt. He was among those involved in the Chittisinghpura massacre in Kashmir in 2000 in which 36 Sikhs were killed on the eve of then US President Bill Clinton's visit to India.
Daood had no interest in Afghanistan; his eyes were set on Kashmir. But in Lashkar's assessment, he possessed a big asset: he had an American passport and could pass off as an American. On their advice, Daood went back to the US and officially changed his named from Daood Gilani to David Coleman Headley
Headley arrived in India for the first time in September 2006 and rented an apartment on Bhulabhai Road in Mumbai. He pre­tended to be an immigration consultant for which Rana helped him open a branch of his office. He told NIA that Sajid had provid­ed him $25,000 for that. He first went to the Taj Mahal Palace hotel, and while wandering about there, he bought a pen for himself from the Mont Blanc store. Mir had asked him to befriend promi­nent people in the city like actors, politicians, businessmen, etc. It was for this purpose that he met Vilas Varak who was a physical trainer and associated with the Shiv Sena. Through him, he met Rahul Bhatt, filmmaker Mahesh Bhatt's son. He told them that he had served in the American elite forces and wanted to start a body­guard service to protect important people in India. In the next few months, he would repeatedly travel to Mumbai and other Indian cities, identifying potential targets. He came to New Delhi and, using a camera he had taken from his mother-in-law, shot videos of places like India Gate and the National Defence College. His fair skin and US passport (097536400), as his handler Sajid Mir had ex­pected, turned out to be his best shield. Programmed to see terror­ists in a certain way, with certain features, nobody suspected him of being a terrorist. He also went to Pushkar in Rajasthan's Ajmer district that he learnt was frequented by 'Jews' (Israeli tourists). He also identified points along Mumbai's coast where Lashkar fighters could land.
The first attempt to ferry terrorists from Karachi by sea was in September 2008. But the boat sank midway. One more attempt failed similarly. But, finally, on November 26, the 10 Lashkar ter­rorists managed to reach and divided themselves into groups that brought Mumbai to its knees that night. The videos shot by Headley helped them a lot. "They had practised on it and conducted several simulated practice sessions. So, when they landed on the Mum­bai coast and spread out, it was as if they had physically been there several times," said an Indian investigator who has interrogated Headley. Telephone intercepts would later reveal Sajid Mir directing the terrorists who carried out the Mumbai attack.
Once in US custody, Rana told interrogators that he had also spoken to Major Iqbal. He said he found it difficult to address him as "Sir", so he stuck to "Bala", a Punjabi aberration of Iqbal. Rana said Iqbal promised him that if he helped Daood aka Headley, ISI would help him return without facing charges (for his desertion).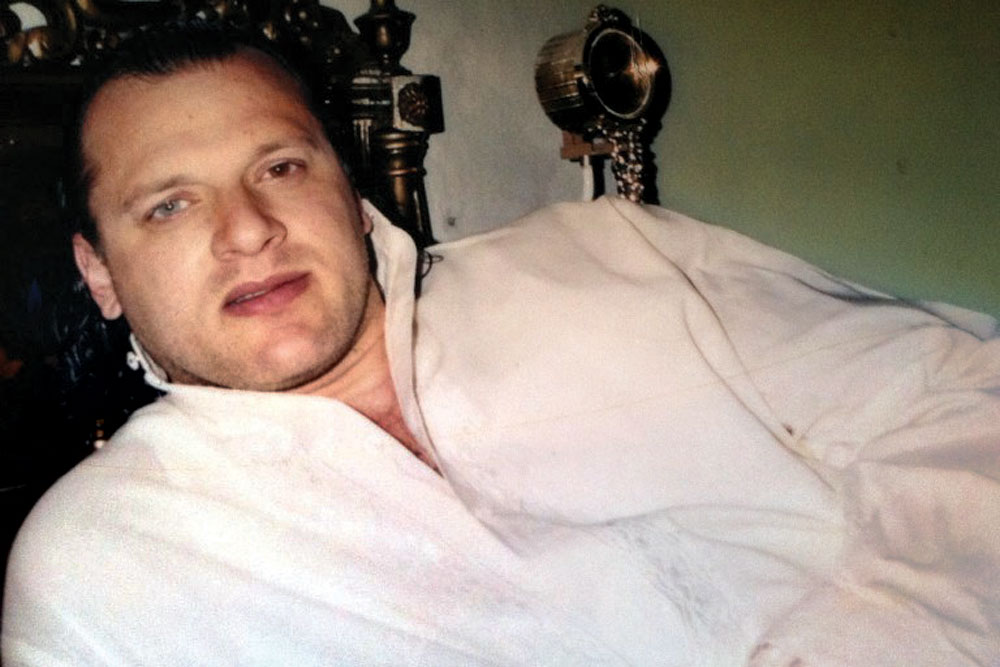 What Headley had done for Lashkar/ISI was valuable. In 2009, he was made to meet Ilyas Kashmiri. He was a dreaded terrorist commander and acted as the chief of Harkat-ul-Jihad Islami (HUJI) that had close ties with Al Qaeda (he was killed in 2011 in north-western Pakistan in a US drone strike). Kashmiri had fought in Kashmir in the 1990s. In 2000, it was he who is believed to have presented the head of Bhausaheb Maruti Talekar, an Indian sol­dier beheaded in an attack in Jammu's Nowshera sector. Kashmiri now wanted Headley to go to Copenhagen and conduct a recce similar to what he had done in Mumbai. There, Jyllands-Posten had published cartoons of Prophet Muhammad and the Islamists all over wanted revenge. Headley, again acting as the representative of Rana's immigration agency, visited the newspaper's office on the pretext of placing an ad in the paper.
But Headley's luck ran out soon and he was arrested. He would also testify against Rana. Indian investigators believe that the US authorities had an inkling as to Headley's plans in India but over­looked those because, in the wake of the September 11 attacks, they wanted him to help them in their war in Afghanistan. Then- Home Secretary GK Pillai had told an American broadcaster: "If the Americans had just told us once, 'Look, we've got this guy. He's coming in. We have a little bit of a suspicion about this guy. We just bring him to your notice'—and that was not done."
It is something that cost India dearly. The least the US can do now is send Tahawwur Rana here so that a residue of justice is still served.