Late one night back in 2019, Shweta (name changed on request) sat alert on a chair, her eyes transfixed in horror by her phone. From a message in her WhatsApp account she could see the live location of a man she had escaped from just hours earlier circling around the locality in Delhi where she lived. He would call repeatedly, and whenever Shweta gathered the courage to answer, his words would be filled with threat.
"Wait till I find you!" he would scream with expletives, again and again.
Shweta had encountered this man first on the dating app Bumble, and only hours earlier, wriggled herself out of an unpleas­ant date with him. He knew the locality where she lived, but mer­cifully not her exact building. And now he was back in the area, prowling the neighbourhood, looking for her.
"I don't think I will ever forget that night," Shweta says. "How scared I was, how vulnerable I felt."
Outside her apartment, Shweta sometimes felt she could hear the sound of his car noisily searching for her. She sat on the chair, holding her phone through the night, until she dropped off to sleep.
"When I hear about the case of that man who murdered his girlfriend [the murder of Shraddha Walkar by her partner Aftab Poonawalla], this is the encounter that keeps returning to my mind," Shweta says. "Had he found out where I lived that night, I don't know what he would have done to me."
Dating apps, which first made their way into the world through Tinder in 2012, entered India a short while later. Within a few years, a number of both foreign and Indian apps popped up on mobile screens, quietly transforming the way people look for love in India. These apps first saw large adoption in the big metro cities and are now grow­ing rapidly in smaller towns and cities, the enforced social distancing rules of the pandemic bringing in an even big­ger surge of youths to these platforms.
While these apps have given young people the freedom to find love in ways that weren't possible before, there has also always been a dark side to them. It has replicated the familiar seedy Indian street of catcalls and lascivious men on the web. Users, especially women, have for long complained about the prolif­eration of fake profiles, the abusive and creepy behaviour encountered on these platforms, the many scams, and the gen­eral bad behaviour, and sometimes even assault, when they go out on dates.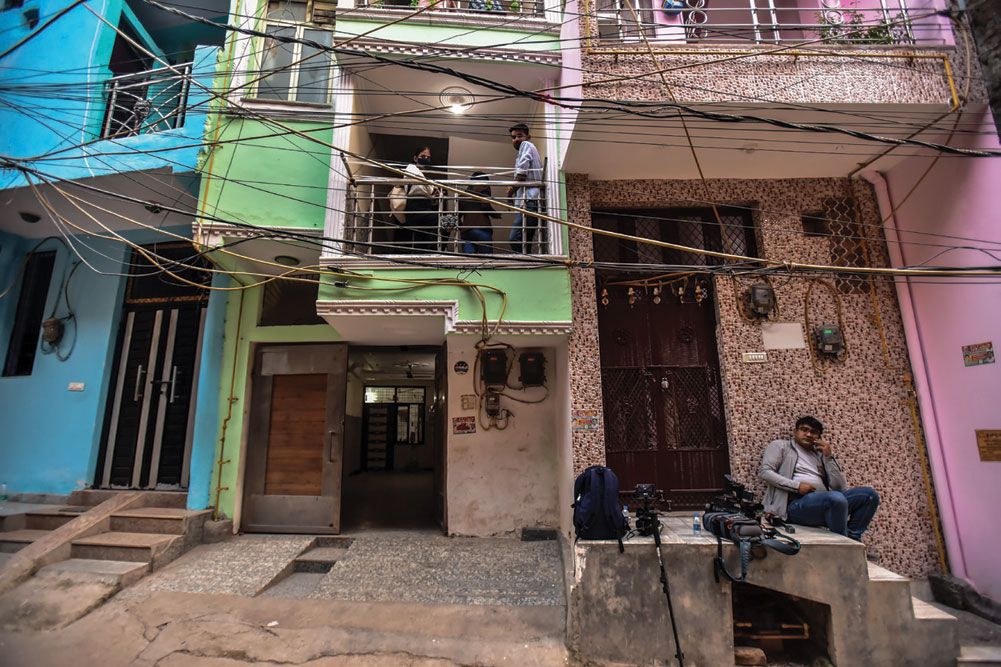 The fact that Aftab Poonawalla first met his partner Shraddha Walkar on Bumble may be incidental. Abuse and murders have after all occurred in re­lationships where individuals met un­der conventional circumstances too. But the gory details of this case—the alleged abuse throughout the relation­ship, the dismemberment of the corpse, and how, as media reports claim, Poon­awalla returned to the dating app and even brought home one or more dates while parts of Walkar's dismembered body still remained in the fridge—have tinged these platforms with a sense of the macabre. A dating app's association with the case has brought the platforms under the kind of scrutiny they have rarely been subjected to before in India.
"I have three patients, all women in their 20s, who are on these platforms," says Rajat Mitra, a well-known clinical psychologist in Delhi. "And each one of them is scared since the details of this case came out." In fact, one of Mitra's pa­tients is trapped in an abusive relation­ship with a man she met on a dating app.
Mitra has spent years interviewing sex offenders in Delhi's Tihar Jail and is one of the few psychologists in India to have closely studied them to understand the motivations behind their attacks. "Cutting a body and stuffing it in a fridge, then bringing a woman home—these, from a psychoanalytic point of view, are all erotically charged acts. It is part of a sexual fantasy. It hasn't happened by chance or default. It happened because he wanted it to happen," he says about Poonawala.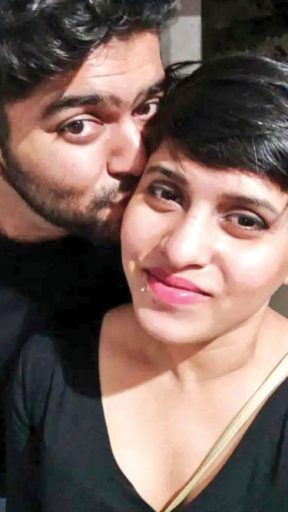 Shweta had agreed to meet this indi­vidual because, she says, he had appeared pleasant online. Like many women, she makes an effort to scrutinise the men she encounters before agreeing to a date. "This guy was working for a good IT firm, and when we chatted, he came across as respectful and decent," she says. A first date passed without incident. On the second, when he proposed they meet at his friend's house, she agreed. This friend turned out to be a single mother whom, Shweta now suspects, the man was interested in romantically. "It was all very strange. It was just meant to be a fun evening, hanging out and having a few drinks. But at first he began to make moves on that woman, and then once he started drinking, he completely changed. He started getting aggressive, and then began to phone some old ex [girlfriend] whom he abused in filthy language. It was so unpleasant and, making an ex­cuse, I got away," she says.
Later, the other woman called her, telling her he was refusing to leave the place. "When she finally managed to throw him out, he began to think I was to blame, and began to look for me," Shweta says. "He was the kind of man you take pains to not encounter, and here I was, right in the middle of one such date."
The fact that Aftab Poonawalla first met Shraddha Walkar on Bumble may be incidental. Abuse and murders have after all occurred in relationships where individuals met under conventional circumstances too. But a dating app's association with the case has brought the platforms under the kind of scrutiny they have rarely been subjected to in India
Shweta hails from a conservative family in a small city in Rajasthan. Now living alone in Delhi as a film researcher, she is considered something of an anom­aly in her family for her lifestyle and for remaining unmarried in her 30s. She swears off these dating apps for months, especially when something unpleasant occurs, she says, but always ends up re­turning, driven by the fear that she may miss out on a genuine long-term partner. So far, there have been more misses than hits. She once met a 19-year-old posing as someone older, another who turned out to be secretly married, and, in one case, she had to stay up all night because the individual she thought was harmless and had invited home on her birthday, demanded sex. "He was one of those sorts who keep pushing you no matter how often you decline. So I couldn't fall asleep because he might try doing something," she says.

Shweta isn't alone. A 2020 Pew Research Center survey found that 60 per cent of female users of dating apps between the ages of 18 and 34 in the US said someone continued to contact them after they said they weren't inter­ested, and 57 per cent reported having re­ceived unwanted sexually explicit texts or images. Another survey, published by the Australian Institute of Criminology last month, found that three-quarters of users of dating apps reported being victims of some form of online sexual violence in the past five years. One-third experienced in-person abuse from some­one they met on an app, with 27 per cent of those reporting incidents of sexual as­sault or coercion, such as drink spiking.
One of Shweta's dates did turn into a long relationship that lasted over six years and the two got engaged. But he was a controlling and toxic figure, she says, and when he once struck her over some minor matter, she broke up with him. "Despite these experiences, I keep returning. Because this is the most like­ly place today where you might end up finding someone you like," she says.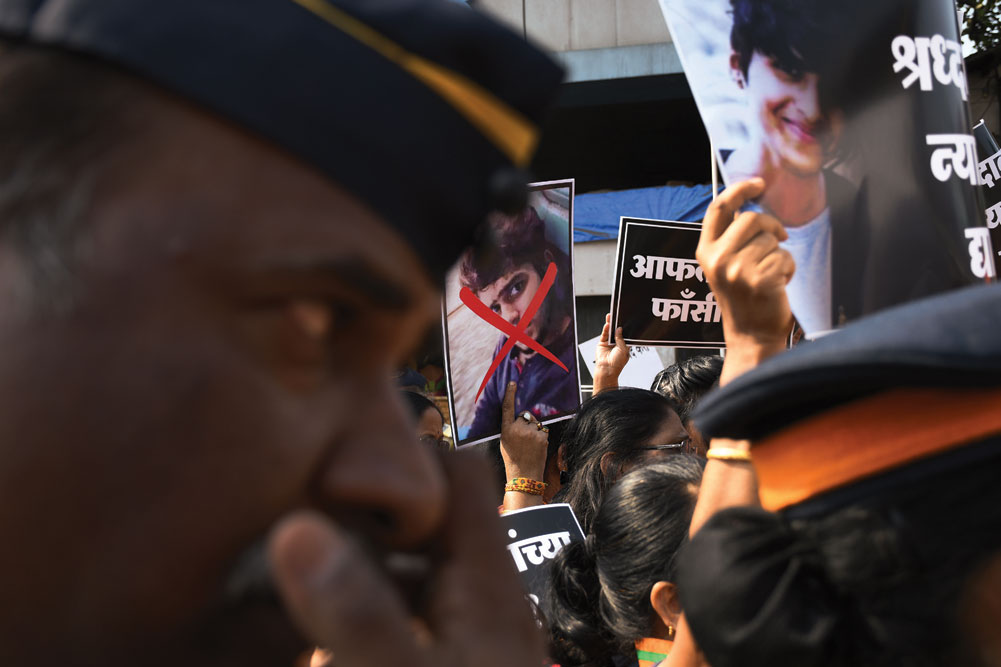 Anu, a 28-year-old marketing profes­sional in Bengaluru (name changed on re­quest), describes how she and her friends screen their matches on these apps very carefully, scrutinising their bios and social media profiles for telltale signs of aggres­sion, before agreeing to a date. "We chat for weeks, scrutinise profiles intensely before agreeing to meet. But we have to keep reminding ourselves that however
long you have been chatting with some­one, online conversations only give you a mirage of familiarity. You are really meet­ing a stranger."
Every date for a woman, Anu says, is a leap of faith. "For a guy, at worst, it will turn out to be a bad date. For a woman, it could mean assault or even rape," she says.
In India, the power to choose a marriage partner has traditionally rested with the parent. When the internet arrived, they carried this au­thority onto the web, setting up the profiles of their sons and daughters on matrimonial websites and vetting the proposals received. A small minority of progressive parents may have solicited inputs from their children. But for the vast majority, the power always lay with the parent, whose choice was often gov­erned by considerations of caste, status and wealth, and not always by their son's or daughter's happiness.
The dating app transformed that power system. It took the power away from the parents and handed it to their sons and daughters. It is their adult chil­dren now, with few simple right and left swipes, determining whom they are interested in and not, or even if they want to be in committed or casual rela­tionships. Such freedom, especially for women, has rarely, if ever, existed. It is easy to see why dating apps, in less than a decade, have become so popular.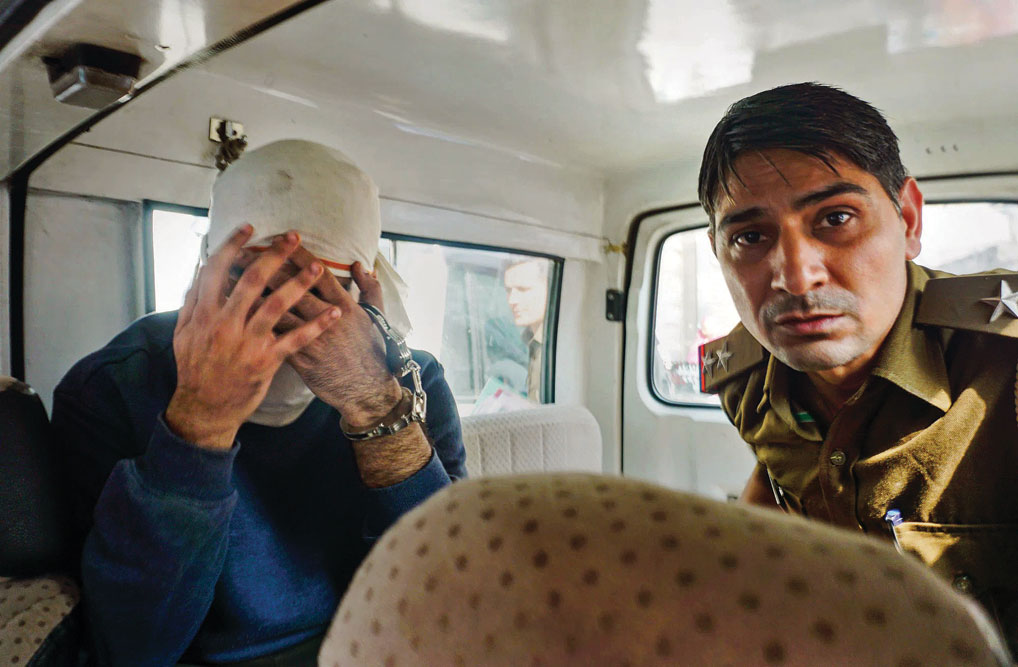 According to Snehil Khanor, CEO and co-founder of the dating app Truly­Madly, Indian society is going through a churn. "The relationship dynamics have changed. There are no set gender roles anymore. Both men and women are re­sponsible for income generation, taking care of the house and kids. So, when rela­tionships have changed so drastically, ob­viously the means for people to find each other is also bound to change," he says.
When Samuel (name changed on re­quest) returned to his hometown in West Bengal two years ago after living in the US for nearly two decades, he found the town unrecognisable. A US citizen now, whose marriage had broken a few years ago, he came back to live with his parents during the pandemic. He realised just how much had changed, he says, when he turned on the dating apps he had on his phone. "I was just so surprised because it looked like everybody who was single in the town was on these apps," he says. "There was never such an avenue or modern out­look to dating before."
Samuel had begun to go out on dates using these apps in the US, once his marriage had ended, but none of it had materialised into anything concrete. "When I found the apps being used here, I thought, perhaps the people, especially women, would try to ensure that these dates led to some kind of committed rela­tionships," he says. "But it's not like that at all. I found all sorts, some who didn't want a serious relationship because they were too young, or too focused on their careers," he says.
Samuel's experience is reflective of the way dating apps are now rapidly spreading through the country's small­er towns and cities. To tap into this new emerging market, these apps are also coming in vernacular languages. For in­stance, TrulyMadly that has a user base of 11 million, now also has 13 versions of the app in different languages.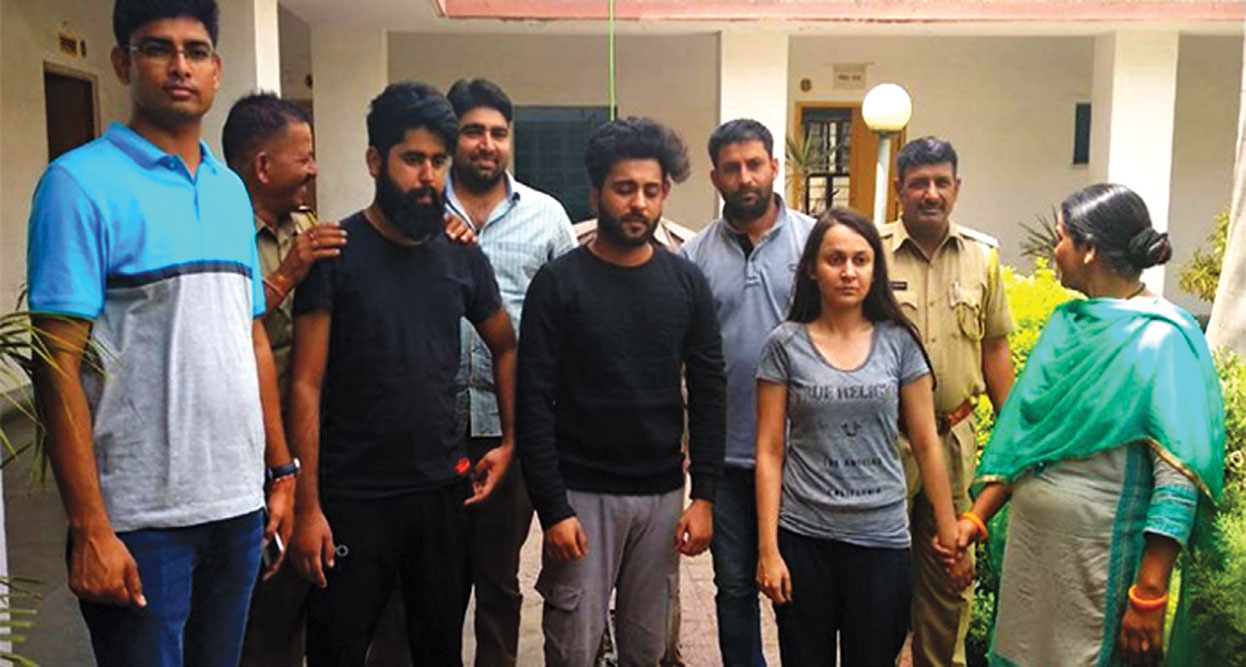 It isn't women alone who find themselves at the centre of abuse on­line. Four years ago, when Deepika Bhardwaj began to hear the story of a woman who had killed a man she had met on Tinder in Jaipur, she got in a car in Delhi and rushed to the city. Bhard­waj is a documentary filmmaker whose work often focuses on the plight of men falsely accused of dowry and rape. "I'm interested in stories where the gender [of crime as we expect] is reversed," she says.
Then 27-year-old Priya Seth allegedly swindled men by promising to provide sex workers from an escort agency. She had, as the allegation goes, devised a plan to find someone rich on Tinder to kidnap. To his misfortune, Dushyant Sharma, operating on his own set of lies—giving his name as Vivan Kohli and describing himself as a rich businessman when he was already married and belonged to a middle-class family—swiped right on her profile
Bhardwaj was pursuing the story of the then 27-year-old Priya Seth, who allegedly swindled men by promising to provide sex workers from an escort agency. She had now, along with her boy­friend, as the allegation goes, devised a plan to find someone rich on Tinder to kidnap. To his misfortune, Dushyant Sharma, also operating on his own set of lies—giving his name as Vivan Kohli and describing himself as a rich busi­nessman, when he was already married and belonged to a middle-class family— swiped right on her profile. When they realised their mistake after kidnapping him, the police say, Seth, her boyfriend Dikshant Kamra, and a friend named Lakshya Wallia, murdered Sharma, stuffed the corpse into a suitcase and dumped it on the Delhi-Jaipur highway.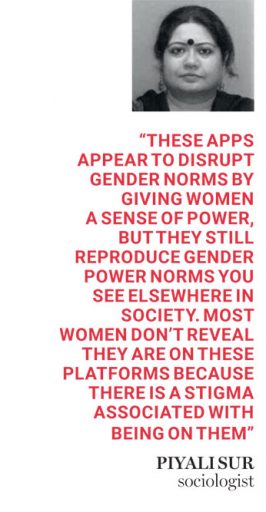 For a week after the murder, the local press was full of stories on Seth, her lack of remorse, and her addiction to a fine life of luxury and branded clothes. After meeting the victim's father, on a lark, Bhardwaj decided she would try her luck and see if she could get the police to talk about the case too. "But when I entered the police station, I saw Priya sitting among a group of policemen and laugh­ing about something. My heart just sank then," Bhardwaj says. Apart from the po­licemen, Bhardwaj also managed to get Seth and the two men to discuss their motivations on video, which she later released as a short film on YouTube.
"The two men had some kind of re­morse and seemed aware of the reper­cussions. But not her. At one point, she asked me why everyone was acting like this was the first murder in the country," Bhardwaj recalls.
In the recording, while all three agree they were involved in the kidnapping, Seth pins the blame for the act of mur­der on her male accomplices while the two say the whole thing was planned by Seth. What is remarkable about Seth is her composure. Built slightly with long flowing hair, she smiles often, and occasionally even breaks into laughter as she recounts how she met Sharma on Tinder. The only time she becomes visibly agitated is when Bhardwaj asks about how she extorted money from men earlier by posing as someone who ran an escort agency. "That is not extor­tion," she tells Bhardwaj. "To me, by tak­ing the money of these men who were married, I was doing a social service."
There have been several cases of men who have been victims of extortion stemming from dating apps. Earlier this year, a Pune-based IT professional reached out to Bhardwaj for help. "He had met a 19-year-old girl on a date, had consensual sex, and had even dropped her home. But later, he began getting calls from an alleged NGO worker and a man who claimed to be her lawyer, tell­ing him they would file a case against him and pushing him to meet them," says Bhardwaj, suggesting that this was some kind of scheme to extort money.

Last December, a man, who claimed he was being blackmailed by a woman he had had consensual sex with after meeting her on a dating app, had reached out to Bhardwaj. As Bhardwaj began to look into the case, she says, she found out that this wom­an, a 22-year-old college student in Delhi named Ayushi Bhatia had been running a similar racket for some time. "She had filed nine cases of rape against different men in 2021," Bhardwaj says. Bhatia would allegedly entrap her victims by making their acquaintance either online or at parties, and had met at least three of them on dating apps. Approaching senior police officials and the Haryana State Commission for Women, Bhard­waj had Bhatia arrested in December last year.
It could still be argued that dating apps in a country like India empower women. "But it's more complicated. These apps appear to disrupt gender norms by giving women a sense of pow­er, but they still reproduce gender power norms you see elsewhere in society," says Piyali Sur, a professor of sociology at Jadavpur University in Kolkata. "What I found is that most women don't reveal they are on these platforms because there is a stigma associated with being on them. And most men on these plat­forms, while interested in the women they encounter, also look down upon them as 'easy women'."
Sur, who published a paper last year looking at women's experiences on dat­ing apps in the online journal Mainstream Weekly, says that dating apps may provide opportunities to women to 'take charge' sexually but it exists within a wider con­text of persistent coercion and inequal­ity. "The women I interviewed were extremely cautious on these platforms. They were afraid of being slut-shamed. One of them had a friend who had been sexually assaulted by a man she had met on a dating app. Another, a bisexual, didn't write about her orientation for fear of being subjected to creepy sexual propositions," she says.
Many of these platforms have in­troduced features to make them safer. Most dating apps have algorithms that can detect suspicious or abusive words in chats. A majority of them also encour­age users to authenticate their profiles by providing more information like phone numbers, social media accounts and photo IDs. "But none of this is man­datory," says Malavika Rajkumar, a law­yer and project associate with the NGO IT for Change. "And you find a lot of fake profiles on these platforms."
Rajkumar points out that some apps like Bumble have put together a good list of resources and helpline numbers on their platform, but there is nothing by way of an emergency feature that could set off an alarm to a contact or nearby police station when faced with danger. "Even Delhi Police had come up with panic button apps. But dating apps which have the resources haven't taken such a step," she says.
Users can also report profiles. But re­dress is shrouded in a cloak of secrecy and a blocked individual can create a new ac­count using a new phone number.
Back in 2019, when Shweta managed to escape from her date, she reported the individual and had him removed from various dating apps. Last year, she noticed he was back on one of them. "I reported him again. But it makes you wonder if it is even worth it."