India's success with open digital ecosystems, like its network of Aadhaar, UPI, Co-Win and Jan Dhan, has attracted global admiration and New Delhi is now planning to make its infrastructure available for the benefit of other nations, turning this new capability into an instrument of foreign policy
ON JUNE 1, a group of government leaders, international development organisations and philanthropic funders converged in Oslo to pledge support to technology sharing and funding to forge a global digital public infrastructure—inclusive digital systems that, among other things, enable frictionless cash transfers, identification of beneficiaries and data exchange to achieve social good.
It was the soft launch of an ambitious plan to foster the use of Digital Public Goods (DPGs) to promote inclusive growth. The group banded together under the aegis of the Digital Public Goods Alliance (DPGA), a multi-stakeholder initiative seeking to accelerate the use of DPGs to achieve sustainable development goals (SDGs) in low and medium-income countries.
Making the pledge on behalf of India, Alkesh Kumar Sharma, Secretary in the Ministry of Electronics and Information Technology (MeitY), said: "By joining the DPGA, we commit to making available India's digital public infrastructure such as Unified Payments Interface [the spectacular home grown FinTech innovation] as global digital public goods, and will offer technical assistance to implementing countries to advance global welfare for all."
Given the growing global scrutiny of big tech and their platforms, India's offer to share its phenomenal success with the Unified Payments Interface (UPI) is gaining attention.
And, unlike its previous offerings of soft power focused on niche cultural slices of India, DPGs are already part of an ongoing mainstream conversation. Effectively, India just acquired its most potent calling card in its growing arsenal of soft power.
The Oslo validation of India's growing contribution to the emerging global conversation on DPGs is not a one-off. India has been made a country partner for this year's edition of VivaTech beginning June 15; it is the first time a country is being picked as a partner. The annual event hosted in Versailles, France, is the new global watering hole to explore technology innovations that transform business and society.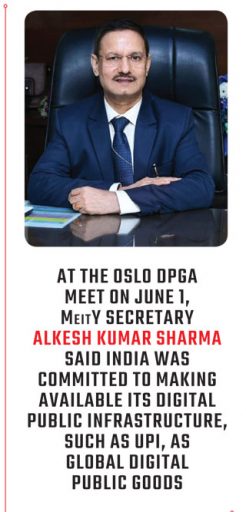 Prime Minister Narendra Modi had delivered the keynote address at VivaTech in 2021. Making a pitch for the country's digital innovations, the prime minister had said, "Digital expansion [in India] is being powered by creating state-of-the-art public digital infrastructure. Five hundred and twenty-three thousand kilometres of fibre optic network already links our 156,000 village councils. Many more are being connected in the times to come. Public Wi-Fi networks across the country are coming up."
The prime minister pointed out to the audience that India was already walking the talk by deploying a DPG like Aadhaar, the 12-digit unique identity issued to all residents in India, to ensure targeted delivery of post-Covid aid to 800 million people.
SOFT AND SMART
The concept of soft power was coined by Joseph Nye, political scientist and former US Assistant Secretary of Defense for International Security Affairs. Conventionally, influence in international relations has always been defined in quantifiable hard terms capturing the military and economic might of a country—exactly why the US and China are considered the two most powerful countries in the world.
However, Nye argued that it was equally possible to wield global influence by developing people-to-people contact, showcasing unique skills—in short, making the country so attractive as a destination that other nations would seek a partnership. While hard power dwells on coercion—like what we see playing out between Russia and Ukraine—soft power lends itself to persuasion.
Nye identified three pillars of soft power: political values, culture, and foreign policy. In a piece published in Project Syndicate earlier this year, Nye explained: "Smart political leaders have long understood that values can create power. If I can get you to want what I want, I will not have to force you to do what you do not want to do."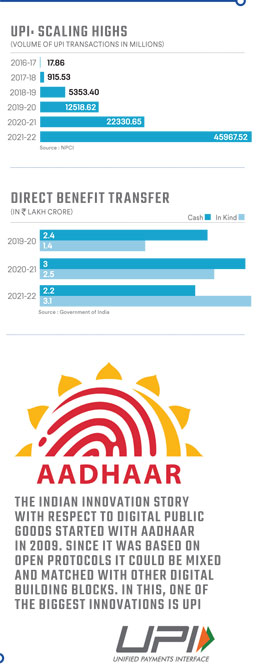 Conceding that soft power was neither the only influence nor the most important one, Nye pointed out that the effect of soft power is slow and indirect and hence often intangible.
"But to ignore or neglect it is a serious strategic and analytic mistake. The Roman Empire's power rested not only on its legions, but also on the attraction of Roman culture and law," he added.
Traditionally India's soft power has been Bollywood. While Raj Kapoor became a household name in the former Soviet Union, the rise of the Indian diaspora ensured more than a foothold for films like Bend it Like Beckham.
Subsequently, Indian cuisine began to serenade palates and graduated to fine dining (largely due to the efforts of chefs like Floyd Cardoz), even while yoga made steady inroads into international wellness practice—it got cemented in the global psyche after the adoption of the International Day of Yoga.
In the 1990s, it was all about information technology—as outsourcing took off and Indian techies made their mark, especially in helping resolve the Y2K challenge in 2000.
By the turn of the millennium, Indian art began to get a look in. Initially, the focus was on the works of Indian masters like MF Husain and Tyeb Mehta. Later, attention shifted to contemporary Indian artists. In a first, a clutch of these artists—Atul Dodiya, Anita Dube, Ranbir Kaleka, Nalini Malani, Raqs Media Collective and Nataraj Sharma—featured in the prestigious Venice Biennale in 2005.
A NEW CALLING CARD
Now, this impressive record of soft power is likely to be dwarfed with India acquiring extreme capability in the use of DPGs for social welfare.
The Oslo meeting of DPGA tacitly acknowledged India's mitigation efforts in containing the devastating fallout of the Covid-19 pandemic, which had dodgy origins in Wuhan, China.
"Investing in digital public infrastructure that puts human rights at the centre, and promotes gender-sensitive, whole-of-society approaches, can alleviate near-term economic shocks and build resilient systems for the future. The benefits are proven: countries that had well-governed digital public infrastructure in place weathered the pandemic better than countries without. These countries were able to respond to challenges faster by capitalising on the use of pre-established, high-quality, welfare-enhancing digital systems," the Oslo conference noted.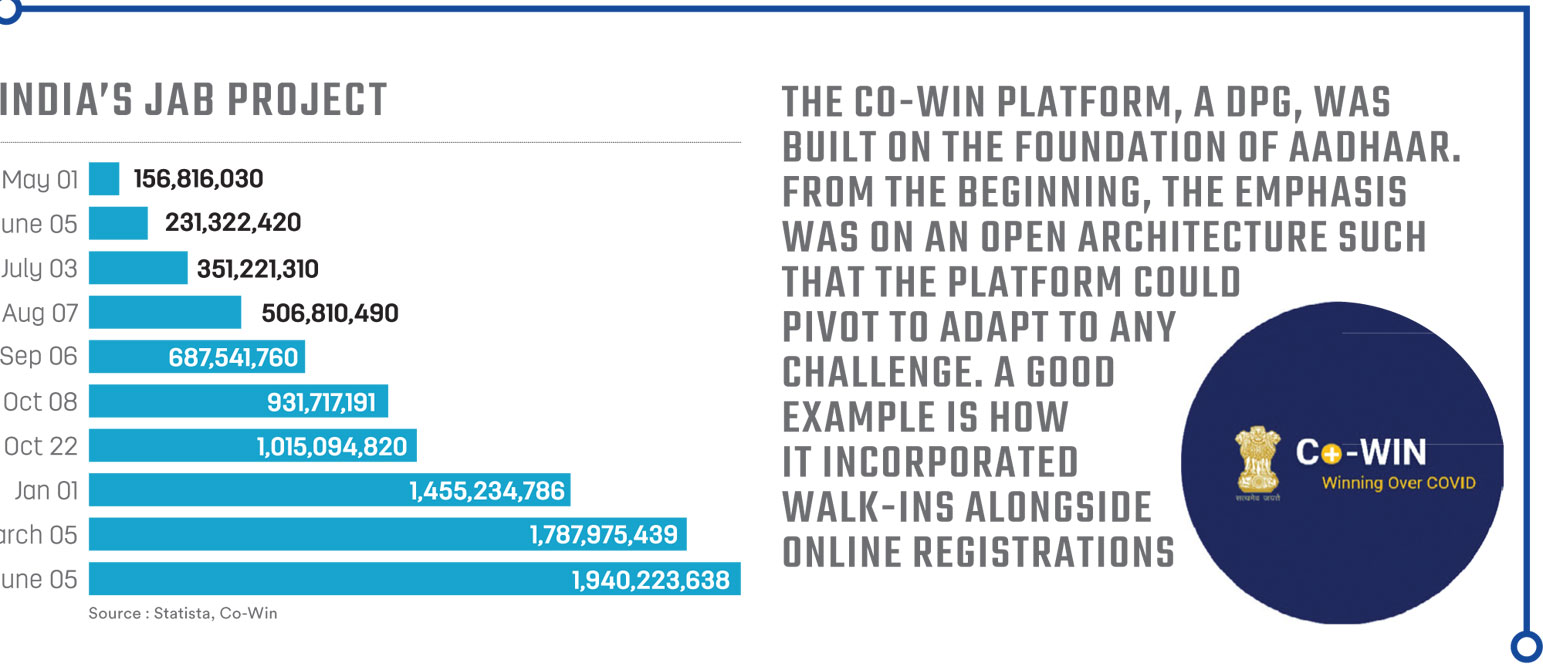 This faith is not without reason. In the last decade India has churned out DPGs at a steady pace to structurally transform the business of development. At present, the three largest public digital platforms in the world are Aadhaar, UPI and Co-Win—the backend that powered the 'One Nation, One Jab'.
Built on open protocols, DPGs are by design interoperable and free for anyone to use. As opposed to the closed platforms like Facebook and Google that dominate the digital world.
In turn, the network of DPGs is fostering the Open Digital Ecosystem (ODE) which allows DPGs to be mixed and matched—either by government agencies or the private sector—to create customised and innovative digital solutions at scale to resolve development challenges like inclusion, social payments and, of course, the successful implementation of the national jab programme.
In a co-authored opinion piece published in Mint on June 7, Nandan Nilekani (founding chairman of Aadhaar) and V Anantha Nageswaran (Chief Economic Advisor) noted how this trend was strengthening India's soft power: "These digital platforms (or DPGs) are becoming an avenue for a new type of global diplomacy too. India's identity and payments platforms are being looked at with interest across the world. Recently, the Co-Win platform was offered by India to interested countries."
THE FINTECH REVOLUTION
The Indian innovation story with respect to DPGs started with the launch of Aadhaar in 2009. And since it was based on open protocols it could be mixed and matched with other digital building blocks to create even more DPGs.
And in this, one of the biggest innovations is UPI. Till it was launched, wallets operated like walled gardens—wherein platforms limited user access to build a monopoly. Overnight, the UPI interface enabled wallets and banks to talk to each other using the unique UPI identity provided to every user as a bridge.
This was achieved by leveraging four pillars, including DPGs:
– Presence-less (enabling digital access and verification
using Aadhaar);
– Paper-less (digital records permit portability);
– Interoperability (one interface allowing for interoperable payments between bank accounts and wallets); and
– Consent (permits entities to access an individual's data).
This foundation was given a moniker, the India Stack. It is the technology base which combines a set of Application Programming Interfaces (APIs)—the tech bridge that allows two software applications to talk to each other—permitting businesses, government or any developer to tap into the digital infrastructure built on the foundation of Aadhaar.
An early application of this DPG was the launch of Jan Dhan—the no-frills bank account. An individual's Aadhaar was used to open 430 million bank accounts in a few years—bringing an entire generation into the formal economy.
By 2016, the idea of UPI was seeded and formally launched by the National Payments Corporation of India (NPCI). Although till the demonetisation of high-value currencies was undertaken in November that year, there was little enthusiasm for UPI. Thereafter, its growth was exponential.
In 2016-17, total transactions using UPI were 17.86 million. Six years later, total transactions rose to a staggering 45.96 billion in 2021-22—in fact, transactions in April and May of this fiscal have already topped 10 billion, suggesting that even this year UPI will scale new highs.
ONE NATION, ONE JAB
Soon after Covid struck, it became clear that a vaccine was the best mitigation option to deal with the devastating fallout of the once-in-a-century pandemic. India's challenge was twofold: first, to provide for the vaccines for the initial target cohort of 900 million people. Second, to ensure a smooth execution, given that everyone had to be vaccinated twice, without overcrowding medical facilities.
While India came up with a plan to manufacture the vaccines within the country, it proffered a DPG—Co-Win—as the solution to the logistical challenge of vaccinating 900 million people.
The Co-Win platform enabled two things: first, it uniquely identified each person and gave them the option of taking the jab at a facility closest to their residence. As a result, it allowed an individual to take their two vaccines anywhere in the country.

Second, it enabled efficient real-time delivery of the digitally verifiable jab certificate with a QR code. This was made possible by the use of another DPG called Open Saber-RC which allowed Co-Win to create an electronic registry of the beneficiaries at scale.
In turn, the Open Saber-RC was incorporated in another DPG—the Digital Infrastructure for Vaccination Open Credentialing (DIVOC). The DIVOC platform is like any other DPG, modular in structure and enables:
– Creation of a vaccination registry;
– Allowing self-registry of a beneficiary;
– Distribution of digitally verifiable jab certificates;
– Tracking performance in real-time on a dashboard.
The Co-Win platform, a DPG, was built on the foundation of Aadhaar. From the beginning, the emphasis was on an open architecture such that the platform could pivot to adapt to any challenge. A good example is how it incorporated walk-ins alongside online registrations—using eight IDs other than just Aadhaar.
And the ultimate flourish was that the platform instantly generated an individual's vaccine certificate digitally. So far, a staggering 1.94 billion jab certificates have been issued using DIVOC.
THE AA EXPRESS
In September last year, India took another very important step in its tryst with DPGs, when it soft launched the Account Aggregator (AA) framework. Eight banks, including the State Bank of India, IDFC Bank and ICICI, formally began offering these services.
The AA is very similar to a financial intermediary, but with a big difference. In this instance, the AA oversees the exchange of an individual's data instead of facilitating money transfers. Their institutional presence protects the privacy of an individual's data and also mitigates against misuse by companies.
Typically this data—capturing cash flows in an individual's bank account, for instance—can be mined to offer non-collateral-based loans. The AA is an audacious idea of taking credit to the borrower by mining their personal data.
For instance, the over 100 million beneficiaries of the nearly ₹ 1 trillion rural employment guarantee scheme can use their data capturing receipts from the government to avail of loans. At the moment, this is not possible since borrowing is presaged on collaterals and this data is not shared.
DEMOCRATISING RETAIL
Earlier this year, India initiated what could be the mother of all disruptions using DPGs. It rolled out the Open Network for Digital Commerce (ONDC) which promises to re-imagine digital commerce.
It is similar to how the open protocol UPI completely upended the payments business by allowing for interoperability—wherein we can pay each other in real time using any wallet as long as each of us is on the UPI network—at an extremely low transaction cost.
ONDC seeks to revisit the way sellers and buyers connect with each other in digital commerce. At present, these cohorts engage on platforms which are closed and dominated by a few.
Of the nine private platforms in the world with billion-plus users, five operate from the US and the rest from China. Unlike these private platforms, ONDC promises to be a public network that will connect the existing platforms—very similar to the way UPI connected wallets.
It is not a rival platform. Instead, it is an open network protocol developed on an ODE that will amplify the power of these otherwise fragmented platforms by linking them.
It does so by eliminating the need for a central intermediary with proprietary rights—which is what closed platforms do at the moment in their bid to create a monopoly. Implicit in this is the thought that no single platform can solve for all digital commerce.
Further, ONDC will undo the hegemony of the existing platforms by making them interoperable—something that will also unbundle the value chain and thereby incentivise innovation, as it happened with FinTech after the advent of UPI.
Further, by offering both buyers and sellers the choice of a platform, it will also democratise the business of digital commerce. ONDC's promise lies in its ability to simultaneously solve for the asymmetry of information and access.
MONETISING WELFARE
The accelerated transition to Direct Benefit Transfer (DBT) using DPGs to deliver social goods has led to the elimination of the middleman and thereby prevented leakages.
The biggest application of this disintermediation has been the use of DBT for making payments under the Mahatma Gandhi National Rural Employment Guarantee Act (MGNREGA).
Annually, about ₹ 1 lakh crore is transferred to the poor in rural areas who demand work. Previously this was being done physically, resulting in leakages to middlemen facilitating the transaction. Now the money is transferred directly to an individual's bank account (another collateral gain has been financial inclusion).
The cumulative savings, on account of preventing leakages, at the end of March 2021 under MGNREGA, according to the Union government, was ₹ 33,475.47 crore—sufficient to fund a third of the annual spending on the scheme.
Overall, the Union government undertakes DBT for 313 government schemes to transfer ₹ 5.35 lakh crore every year. The cumulative gains from DBT are estimated at ₹ 2.2 lakh crore at the end of March 2021.
The results of such economic empowerment are beginning to show up in official surveys. Two recent surveys of the National Family Health Survey (NFHS) reveal a surge in the use of cooking gas, toilets, access to electricity, and ownership of bank accounts and homes by women.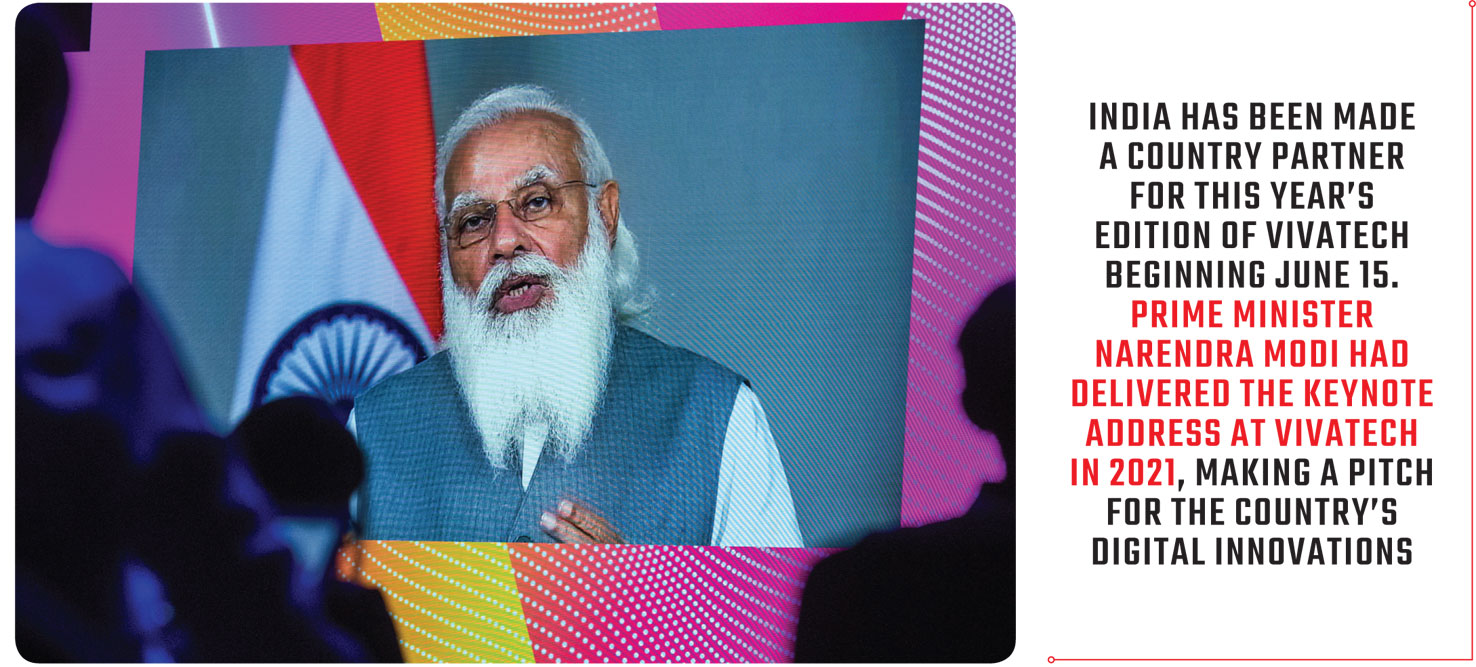 Between 2015-16 and 2019-21, the growth in use of clean cooking fuel rose from 44 per cent to 59 per cent, of improved sanitation from 49 per cent to 70 per cent, of women owning a home and a bank account from 38 per cent to 43 per cent and from 53 per cent to 79 per cent, respectively.
The gains to India from the deployment of DPGs can be summed up as follows:
– Disintermediation: The majority of citizens in India need to interact with the government to receive their social benefits. In the post Covid-19 phase, this number has grown astronomically and stands at around 800 million. Employing DPGs to accelerate use of DBT has ensured the elimination of the middleman;
– Transparency: By using a DPG the government has ensured targeted delivery of services. For the first time, it is actually walking its electoral promise. A collateral gain is that it overcomes trust deficit in public services; and
– Frictionless: It is not just the DBT example but even in the case of either FASTag or UPI, we see frictionless delivery. Not only does it improve economic efficiency but it also quietly reinforces the notion of the rule of law—for most of the last 75 years, India has been governed by the rule of exception.
Together, these are redefining the political economy of development by ensuring targeted delivery.
The underlying concept of DPGs is very similar to building a highway with open access. Once connectivity is established, you can move whatever you want on them—either passengers or goods. Imagine the value it generates along the way—as services spring up to address your needs en route—besides at the origin and destination. The new digital rails of the Indian economy are very similar in their scope in maximising public good and innovation.
This accent on DPGs, which encourage open protocols such that anyone can build on top of them, to power the digital economy is hugely significant because India is poised to undertake its next journey on the internet by onboarding the next half-a-billion (NHB) first-time users.
Almost all of them will do so through their mobile phone. In a post-Jio world (the launch of Jio and the effect it has had on competition has dramatically lowered the price of data to the lowest in the world), the price of both smartphone and data have dropped sharply, making them more affordable. Simultaneously, the Union government has initiated action to string 6,64,369 villages on an optical fibre network by 2023. So the onboarding of the NHB is imminent.
The use of DPGs will only amplify the economic empowerment of the next generation of internet users.
Clearly, it is an idea whose time has come. Given India's head start, it is only natural that its newly acquired soft power packs unprecedented promise.
The World's Biggest Food Security Programme
How a social welfare scheme was turned into a digital public good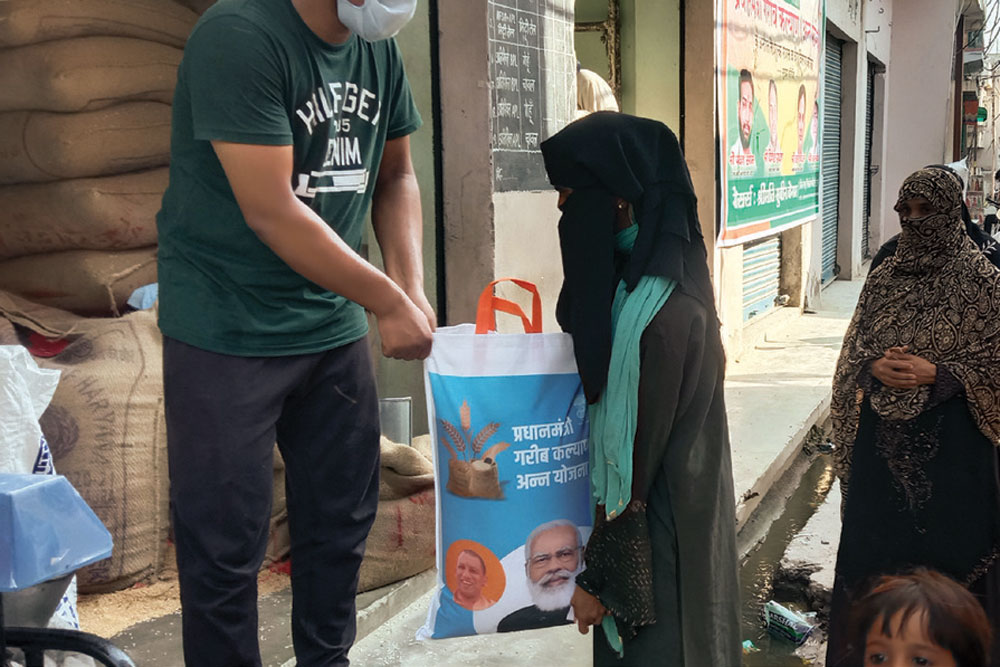 A little over two years ago, when the first wave of the Covid-19 pandemic was taking off in India, Finance Minister Nirmala Sitharaman called a press conference and announced a ₹ 1.70 lakh crore relief package—the bulk of which was earmarked for those at the bottom of the pyramid—to mitigate the fallout of Covid.
This package included the PM Garib Kalyan Anna Yojana (PMGKAY), the free foodgrain programme. Extending to 800 million people—two-thirds of India's population—it entitled the beneficiaries to an additional 5 kg of foodgrain. This effectively doubled their existing entitlement. In addition, the government also announced that each family can avail one kilogram of pulses.
For the poorest of the poor, the additional allocation was over and above the 35 kg of foodgrain they were already receiving per family, implying that the programme focused on the bottom of the pyramid. Initially, the scheme was launched for a period of three months. But as the impact of the lockdown of the economy began to unfold, the Union government decided to periodically extend the scheme. On March 26, they announced the sixth phase which will end this September.
The latest phase is projected to cost the exchequer an additional ₹ 80,000 crore (equivalent to the average payout annually under the rural employment guarantee scheme prior to Covid-19). Till Phase 5 ending March 2022, the government allocated 759 lakh tonnes of free foodgrain under PMGKAY. Another 244 lakh tonnes will be allocated in the next six months. So, by September, 1,003 lakh tonnes of free foodgrain would have been distributed.
By September, the Union government will have spent a staggering ₹ 3.40 lakh crore to fund the allocation of 1,003 lakh tonnes free foodgrain to ensure food security in the post-Covid era. If you include the food security programmes undertaken independently by some states, then the overall budget is even higher. Whichever way we look at this, this is undoubtedly the world's biggest food security programme. The unfortunate situation playing out in Sri Lanka right now should hold a mirror to the curve ball India avoided by adopting this strategy.
To be sure, the Bharatiya Janata Party (BJP)-led National Democratic Alliance (NDA) was improving on its inheritance.
It accelerated the computerisation of the Targeted Public Distribution System (TPDS), including the installation of electronic Point of Sale (ePoS) devices at the Fair Price Shops (FPSs) spread across 731 districts.
Data sourced from the Union government's dashboard indicates that the coverage is nearing saturation. Of the 5.43 lakh FPSs operating in the country, about 4.88 lakh are ePoS-enabled.
Effectively, NDA converted a social welfare programme into a DPG, enabling the government to scale the programme and ensure targeted delivery. They did this by seeding the Aadhaar number of 800 million beneficiaries with their ration cards.
Not only did this enable Direct Benefit Transfer (DBT), eliminating corruption by cutting out the ubiquitous middleman, but it also laid the basis for the next big technology-powered innovation in public policy: One Nation, One Ration Card (ONORC)—wherein an individual or a family can claim their entitlements anywhere in the country, something especially relevant for migrants.
Official data reveals that DBT in-kind has—reflecting the bump-up in the food security programme—surged over the last two years. In value terms, it has more than doubled from ₹ 1.4 lakh crore in 2019-20 to ₹ 3.1 lakh crore in 2021-22—preventing what would otherwise have been a humanitarian disaster.

Anil Padmanabhan is a Delhi-based journalist who writes on the intersection of politics and economics in his weekly column 'Capital Calculus'