ADVERTORIAL: LUXURY SPECIAL
Fathima Sharafath: 'I See Big Opportunity in Equity'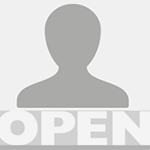 Vijay Soni | 29 Nov, 2016
Financial consultant Fathima Sharafath tells ultra HNIs where to put their investment eggs. Fathima Sharafath has spent 15 years of her over 20-year banking career in advising well-heeled clients on managing their wealth. She has served as head of the private banking group for HDFC Bank and before that for Standard Chartered Bank in the southern region.
She now leads ENFIN Consultants, an independent advisory firm. She speaks to OPEN about where ultra-HNIs should be putting their money today, when uncertainties abound in the global markets. Excerpts:
Given the global economic environment and the uncertain climate in the US, is there an asset mix you would recommend that UHNIs lean toward— despite their varied individual aims?
India is today among the fastest- growing large economies. It has a host of factors going for it — a large middle- class with growing disposable incomes, favourable demographics, a stable government, low commodity prices, a government balance sheet on the mend, etc. These factors can propel growth for the decades to come. No doubt the global economic environment and the uncertainties in the US will have an effect on India too, but they will be momentary and when the calm returns, India will be one of the biggest beneficiaries of global growth. UHNIs should have a positive stance to equity investment to benefit from this. The investment should be made in tranches instead of lump sums.
Where do you see the big growth opportunities?
I see big growth opportunities coming from equity. If an investor is willing to take a long-term view on India and his investment tenure is over five years, then he or she can make good money in the equity market. The recent steps taken in the currency regime to cleanse the system of black money will lend further scope for RBI to cut rates. Under these circumstances, bonds funds could also deliver decent returns.
A lot of UHNIs have invested in realty overseas. What are their prospects now?
Investing in realty assets overseas is a good investment option. It provides an opportunity to diversify your real estate portfolio across geographies. However, since the limit for transfer under LRS has been set at USD 250,000 per person per financial year, the process of buying property could take a long time.
What is your take on REITs?
I am quite bullish about the potential of REITs in India. They will provide investors with an organised avenue to tap the commercial real estate market. Studies show that investment opportunities for REITs in India is approximately Rs. 2.75 lakh crore (USD 40 billion).
How do you think Prime Minister Narendra Modi's currency swap initiative will influence investor behaviour, if at all?
Over the last few years consumption has been the main driver of growth for the Indian economy. The move to cleanse the system of black money is likely to cause pain over the next few months due to slowdown in consumption. We could thus see a further earning downgrade for FY17. On the positive side, the move will create more liquidity in the banking sector and higher government tax mobilisation. In the long term, this will have a positive impact on the economy. Customers should use this opportunity to invest.
Are there any novel or structured products and avenues for big ticket investors?
For UHNIs with a long-term investment horizon, there are many attractive options across both debt and equity. However, subscribing to these products will depend on the individual risk appetite and their view on the asset class.
There has been some revival in the primary market. Do you recommend any recent offerings? Are there any prospective offers on your radar?
Yes, there have been some good offerings this year, such as RBL Bank, PNB Housing Finance etc. I have recommended some of these to customers. As of now, I am not looking at any forthcoming issues.
What's your outlook for returns from key asset classes—debt, public equity, private equity and realty—over the next two to three years?
Two to three years is a short duration for the asset classes you mention. However, over this period I expect equity returns to be in the range of 12-15 per cent, and debt in the range of 8-9 per cent. On realty, I don't see any significant returns over this period.
If someone came to you today with Rs. 100 crore and sought investing advice for a five-year horizon, what would your recommendation be?
Apart from tenure, we also need to understand the risk profile of the investor to arrive at the Asset Allocation Plan. I strongly believe that asset allocation is the key to successful investing. Based on this, if the investor falls in the moderate risk profile, I would recommend approximately 45 per cent across equity and equity-related products and the balance across debt and cash, real estate and a small percentage in gold.
What services do you offer through your firm?
Our service model is somewhat unusual as we work with a select set of clients who see us as partners in their efforts to manage and grow their and their families' wealth. We work with clients across asset classes and needs rather than working as a distributor of products.