Culture is a little like consciousness, lying under the surface, very loud about its existence but never its definition. Intimately woven into one's social being, but because modern man is part of multiple communities and traditions, an amorphous entity—he can be a Hindu and eat beef; he can be a Muslim and be vegan. Culture is also a battleground in the play for power, sometimes muted and sometimes ferocious according to the spirit of the times. India, with the BJP's surprise majority in last year's General Election, is at present in the latter state. Ideas of what constitute Indian culture are always getting redefined, but in a politically charged atmosphere, it can take aggressive forms. Hence the offence and defence over text books and history; over conversion and reconversion; over art that needs to be patronised or discouraged; over whether 'Bombay' should be bleeped out; over languages that need to be foisted or eliminated; over foods that need to be banned; over who should be awarded a Padma Shri; even over systems of physical exercise like yoga for which new ministries are created; over all elements that seek to influence and co-opt the mind of the Indian. It is a tug-of-war that has been on ever since man became civilised. Even in pre-modern eras, old ways of being could get uprooted in an instant by a geological event or a war, but we don't need cataclysms because this is an age where the world comes into your home through television and the internet. The forces around which we order our life and thought are so many and changing so rapidly that the idea of who we are in precise terms is only clear to fundamentalists. But we do strive towards some loose formulation and we do this partly through arbiters—people whose ideas and actions give some order to the chaos. They are not necessarily right or wrong, but their voices echo just a little louder while we wade through the fog.
AAMIR KHAN, Actor, 50: A SOCIAL ACT
The actor has just had the biggest blockbuster that India has ever seen in PK. Last year also saw the second edition of his television talk show Satyamev Jayate, where he highlights pressing social issues the country faces. This is also a man who, after supporting the Narmada Bachao Andolan, had a running feud with the Gujarat government under Narendra Modi as Chief Minister. Yet, when Modi as India's Prime Minister initiated the Swachh Bharat Abhiyan, Aamir Khan was among the first people named to carry it forward. He is a superstar with the inclination of a social activist, even if his 'activism', unlike his art, tends to lack focus. But to his credit, he takes commercial risks by involving his social conscience in his choice of movies—Taare Zameen Par, a film about a dyslexic child, being a fine example—and usually manages to take his vast audience along with him.
MOHANLAL, Actor, 54: STAR AS CONSCIENCE KEEPER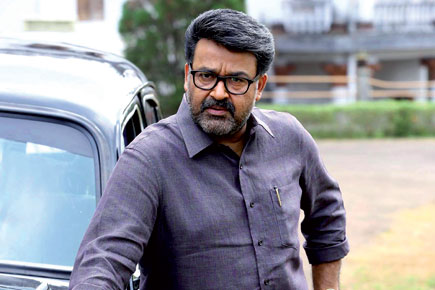 Mohanlal, one of India's most versatile actors, was going through a bad season in his career when another breakthrough movie starring him happened in Malayalam two years ago. Drishyam, in which he played a middle-aged family man with a teenage daughter, became the most successful Malayalam movie ever and put him right on top again. Not just that. For the past six years, the actor, the most popular Malayalee according to an online survey, has had a hugely popular blog, where he comments on public issues and holds a mirror to Kerala's society. Mohanlal's blog is handwritten in Malayalam—an image of a letter posted there. He is seen to be largely apolitical, but he also touches on political issues. After the murder of TP Chandrasekharan by a member of his former party, the CPM, Mohanlal wrote about being afraid to stay in a place where such things happen. He also spoke against moral policing when the state cracked down on youngsters who had launched a 'kiss' campaign to protest against social repression.
T M KRISHNA, Carnatic Musician, 39: AN EQUAL MUSIC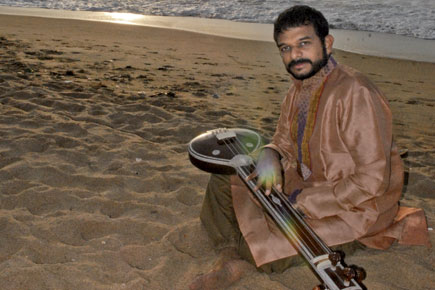 He is the enfant terrible of the Carnatic music world, refreshingly honest in his bashing of its classist-casteist- sexist trappings. Love his deep passion for the art or hate his guts, but you cannot ignore Thodur Madabusi Krishna and his loud, clear voice. For close to a decade, Krishna has battled the structure of the kutcheri, which fixes Carnatic music into one single structure and experiential dictum, and dared to delve, freeform, into the riches of the ragas at his own pace—and peril. He detests the label of 'classical' music, which he says carries sociological baggage, and works to make 'art music' accessible through unlikely gigs at fishermen's villages and strife-torn towns. His inquiries into the philosophy and aesthetics of art music, published by HarperCollins last year, may, however, have alienated some connoisseurs already frustrated with his style. Krishna does not know when to stop, his critics say, of his rebellious spirit, his philosophical tome and some of his concerts. Absorbed in the creative moment, eyes shut against the world and arms akimbo, he frankly doesn't seem to care.
GIRISH KARNAD, Playwright, 76: DRAMATIC DISSENTER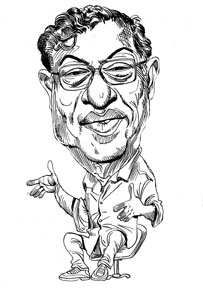 A dissenter and a social critic, fresh productions of his classics from the 70s and 80s, Nagamandala, Tughlaq and Hayavadana, still play to full houses in multiple languages. Girish Karnad, the man and the artist, loves a good argument. He is many things: a gritty activist protesting the ban on beef, the intellectual face of Karnataka inaugurating the Dasara festival, a director of pathbreaking cinema—having made his 1971 directorial debut with Vamsha Vriksha in Kannada, his Hindi films include Nishaant, Manthan and Pukar—and even a reluctant Bollywood actor. Above all, he is a writer who readily embraces his societal role as a public intellectual. Karnad's thundering diatribe against VS Naipaul and his dismissal of Rabindranath Tagore as a 'second-rate playwright' are therefore as much a part of his métier as his own writing. His social and intellectual lives—never really separate—fade in and out of focus in a cascading narrative of artistry, culture and occasional outrage.
RANJIT HOSKOTE, Poet, Critic, Curator, Translator, 46: STRADDLER OF TWO WORLDS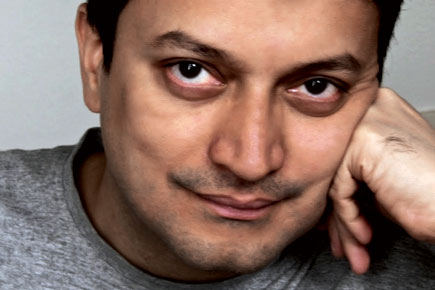 There are leaders of Indian literature and leaders of Indian art, and there is Ranjit Hoskote. Just a few days ago, he was invited to be part of the jury of the 56th Venice Biennale, a prestigious art event. He has curated the exhibitions of many of India's top artists. His collaborations with Atul Dodiya, for instance, go back over two decades. Hoskote's latest collection of poems, Central Time, was published last year. He has also translated works of the Kashmiri mystic Lal Ded and the Marathi poet Vasant Dahake. Few can straddle the twin worlds of literature and art as successfully and meaningfully as Hoskote.
BHARTI KHER, Artist, 45: A CRISIS OF IDENTITY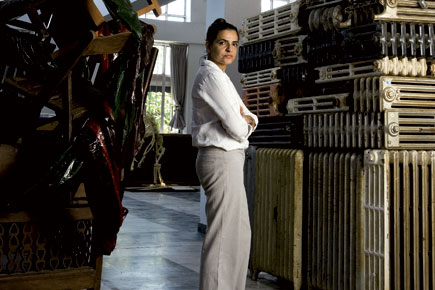 She has taken something as ordinary as the bindi and woven it into a motif that is now famous across the art world. Her bindi obsession began after chancing upon a woman in a market who had a 'sperm bindi' on her forehead. Born and brought up in the UK, she came to Delhi as a 22-year- old and decided to stay back. Her works explore the idea of identity. Among the most famous is a series called The Hybrids, sculptures that are part woman and part something else. Commercially, Bharti Kher is one of the country's most successful female artists. Her husband Subodh Gupta is an artist too, and together they are the first couple of Indian art.
RIYAS KOMU, Artist and Curator, 43: THE GAME CHANGER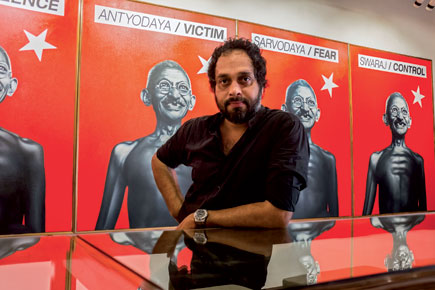 Actor Naseeruddin Shah once told him, "Riyasbhai, your works are grim." Shah is right, but only partly. Most of Komu's sculptures, all of them deeply political, reflect his restlessness with everything from displacement and migration to global wars over oil. But the JJ School of Art alumnus is also a tireless activist with a great sense of humour. Many years after he became the first young Indian artist to exhibit works at the prestigious Venice Biennale, he played a pivotal role is setting up an international art biennale for India, in the coastal city of Kochi, titled the Kochi- Muziris Biennale, first held in 2012. Since then he has involved himself in efforts to make art appreciation part of the lives of children. Himself a footballer who has lived in Mumbai's Borivali, where the game is highly popular, he has done his bit to spotlight the woes of Indian footballers, both men and women, through art exhibitions, even helping them financially, while his works win rave reviews across the world.
SL BHYRAPPA, Kannada Novelist, 83: THE TRUTH SEEKER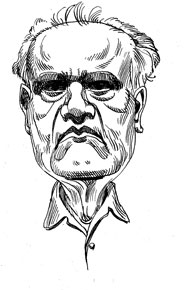 From his perch in the Kannada canon, Bhyrappa seems to roil the waters of contemporary thought with tidal regularity. His literary power is immense, but his novels, rooted unambiguously in the Hindu philosophical tradition, are a magnet for criticism. Among those that stirred some form of controversy or another are his Vamshavruksha, Tabbaliyu Neenade Magane, Saartha and Parva, the last of which won him high acclaim. Labelled a 'Vedantist', Bhyrappa found a worthy opponent in the late UR Ananthamurthy, a secular thinker and arbiter of Kannada literature who decried his interpretation of history as polemical. Others have upbraided Bhyrappa for a vague sense of misogyny that pervades some of his works. The littérateur says he is on a spiritual quest for truth that began in the 1950s. If God is in the details, then Bhyrappa, with his researcher's mind and extensive bibliography, might well be close to finding Him.
ANURAG KASHYAP, Filmmaker, 42: SOCIAL REALIST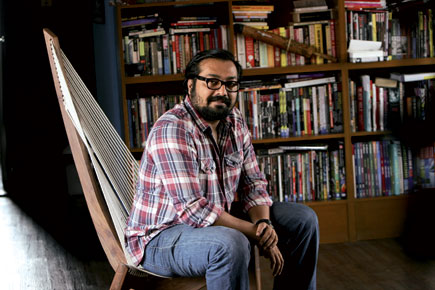 For years, Anurag Kashyap, though one of the most sought after screenwriters in the Hindi film industry, counted himself as a failure because every movie he directed seemed jinxed not to hit theatres. And then his No Smoking got released but was panned because it made no sense to most. Now he is hailed as the filmmaker heralding a new wave of cinema, and even if his movies flop, he retains his aura. He does not just direct movies but is also surrounded by gifted filmmakers whose movies he produces. An entire indie film subculture has him as its central axis. For a man who once said that good movies get made if there is not enough money, the coming days will see his most lavish release: Bombay Velvet. Is this troubled genius turning into a Bollywood insider? Perhaps, but also changing the industry in the process. "I don't like making life comfortable for new filmmakers," he once said, "I want them to struggle to make their film. I'll illogically slash their budget to half the figure and ask them to do it for that."
SHEKHAR KAPUR, Filmmaker and Twitter Star, 69: MEDIUM IS THE MESSAGE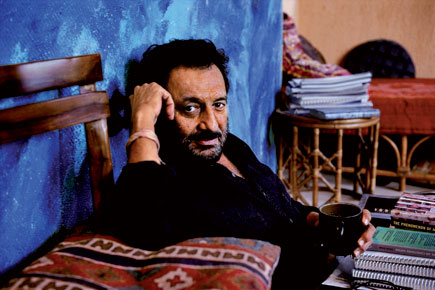 Shekhar Kapur is that unique Indian who became a successful Bollywood director and then went to Hollywood to make a niche for his movies there as well, and that too, within the broad framework of mainstream cinema. From Masoom to Mr India to Bandit Queen to Elizabeth, almost each of his films has been iconic. But he wasn't able to sustain the magic of his craft in Hollywood, and is said to be once again working on a Bollywood project. But along the way, Kapur added another dimension to his personality. He has been busy engaging audiences through social media. His Twitter account shows he has 1.1 million followers, not an inconsiderable number, and to them he doles out epigrams and homilies on life and living; even 'nanotales', as super-short stories within a tweet's character limit are sometimes called. Like this tweet: 'Where've u been? She said 'Here' I said 'Here, where?' She said 'Here there n everywhere' I said 'Whats that mean?' She said 'No idea' I said'.
SUKETU MEHTA, Author, 51: THE METROPOLITAN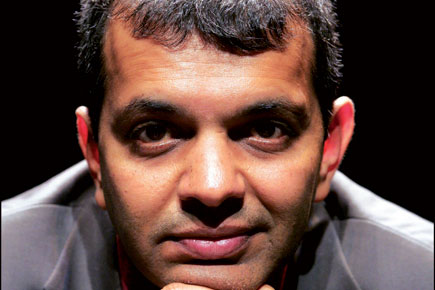 Most Indians actually know of 'Maximum City' as a newspaper headline because it has become a cliché with headline writers whenever there is a story on Mumbai. In recent times, no book on the city has bared its soul as much and in such a readable fashion. Mehta's account of the city does this by taking some of its most fascinating elements, like Bollywood, the Shiv Sena and the underworld, and bringing them to life using the long-form narrative style of non- fiction storytelling. Mehta, an associate professor at New York University, grew up in Mumbai, but his journalism and writing is quite eclectic. He has written essays on immigration and Brazilian favelas, and comment pieces on schooling in the US and the 26/11 terror attacks in Mumbai.
MEENA KANDASAMY, Writer and Activist, 30: POETRY OF PROTEST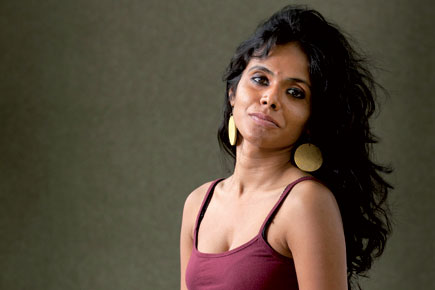 An emerging feminist face of class struggle in contemporary India, Kandasamy, a young Tamil woman writing in English, is a precocious thinker, wearing several hats—as poet, activist, writer and social media whiz—with conviction. Articulate and conscious of her reputation, she eschews the dominant grammar of the times to write poetry and experimental prose instead. Her debut novel, The Gypsy Goddess, an intense fictionalised retelling of the horrors of the Kilvenmani massacre of 1968, bristles with rage and is cut from the same cloth as her Dalit leftist politics. It has since inspired other literary and cinematic versions of the tragedy, marking her steady rise as a public intellectual to watch.
KUNWAR NARAIN, Hindi Poet, 87: HEARTLAND VISIONARY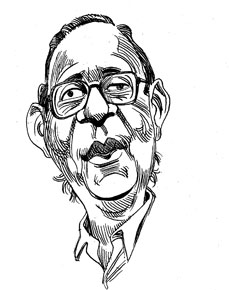 The poet who has been a towering presence in Hindi literature for over half a century is actually a post- graduate in English literature. Among the many things he brings to his poetry is his vast exposure to world literature, having translated the works of writers like Jorge Luis Borges and Derek Walcott. Narain's poetry spans the mythological to the political. After he won the Jnanpith Award in 2009, he recounted in The Hindu how he had to fend off a mob, upset with his plaintive poem Ayodhya in the aftermath of the Babri Masjid demolition of 1992, that was trying to intimidate him. "Such incidents never kill my spirit," Narain was quoted as saying.
AMEER SULTAN, Filmmaker, 48: LOOKING AHEAD IN ANGER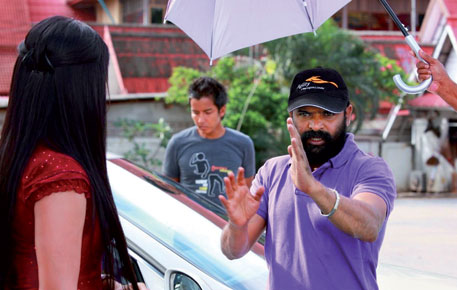 His 2007 movie Paruthiveeran defied genre, especially in the Tamil cine-world that revolves around larger-than-life heroes in their sixties who covet 20-something heroines. Set in a village in Tamil Nadu, the film delves into relationships between people, violence over caste and fanaticism of the state's villages. Sultan has won critical acclaim for his work. What sets him apart from his contemporaries is his political activism and his ability to rally the youth. Though he is not attached to any political party, he has campaigned zealously against the treatment of Tamils in Sri Lanka, ravaged by a decades-long civil war that ended only in 2009. Sultan, whose other films include Mounam Pesiyadhe, Yogi and Raam, courted arrest for leading a pro-LTTE march in Tamil Nadu some years ago. The director-writer is highly vocal about his political preferences and has won himself many supporters, within the fraternity and beyond, who treat his statements and commentaries like gold dust.
TWINKLE KHANNA, Humour Columnist, 40: NOT A JOKE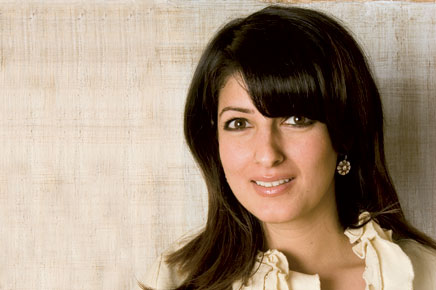 For some reason, half the star wives of Bollywood are interior designers, and Twinkle Khanna, former actress and wife of Akshay Kumar, would have been slotted with them if not for the media suddenly discovering her as a woman with more than a few quips up her sleeve. She now has a wide readership that waits for her column in some of India's most widely-read dailies. Her jokes are often aimed at herself and even her husband. A recent column starts thus: '5.45 am: I hear footsteps outside my bedroom. As the door creaks open, I am ready to attack the intruder with my baseball bat when I hear a voice whisper, "Dad, dad get up."' But she also uses humour to make a statement on social issues, from beef bans to male attitudes to menstruation.